Texas Eviction Diversion Program launches in 19 Texas Counties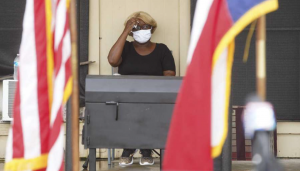 The state has launched a program that will aim to help residents avoid eviction in 19 counties.
Included in the 19 participating counties are Deaf Smith, Potter, and Randall counties.
The Supreme Court of Texas established the Texas Eviction Diversion Program through the 27th Emergency Order, regarding the COVID-19 State of Disaster.
With funding allocated by Governor Greg Abbott through the Department of Housing and Community Affairs, the program seeks to reduce the number of evictions by enabling landlords and tenants to agree upon a resolution to non-payment of rent issues.
David Slayton, Administrative Director of the Office of Court Administration, said that this program will help landlords get the rent that they are due and help tenants be able to stay in their homes.
In participating counties, when an eviction case is taken to court, the judge will be required to discuss this program with both the landlord and tenant.
If both the landlord and tenant are interested, the eviction case will be suspended for 60 days to allow an application process to be started.
Slayton explained, "If the application is approved and the landlord and the tenant meet eligibility criteria, they are entitled up to six months of rent. That can be back-rent and forward-rent, or some combination thereof."
Deaf Smith, Potter, and Randall County will receive a total of $300,000 for potential, qualifying tenants and landlords.
Slayton said that in September, the US Bureau surveyed Texans that are currently renting and they found that almost 900,000 households renting in Texas were behind on their rent.
There will be a staggered release of participating counties for this Texas Eviction Diversion Program. However, it is anticipated that more, larger metropolitan areas will be added to the program by the end of the year.