TELEMUNDO HOUSTON NAMES FREDDY OLDENBURG VICE PRESIDENT OF NEWS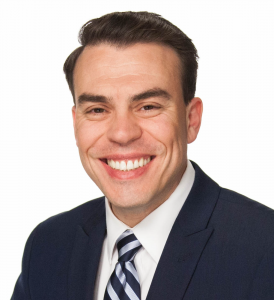 Freddy Oldenburg has been named Vice President of News for Telemundo Houston KTMD-TV. He will lead the day-to-day news operations. In this role, he will be responsible for the overall performance of the station's local newscasts and news department, as well as other local productions across multiple media platforms.
Oldenburg, a broadcast professional with more than twenty-five years of experience, joins Telemundo Houston from Telemundo 47 WNJU-TV New York where he served the station as Vice President of News since April 2020. His previous roles include Vice President of News for Telemundo 39 KXTX-TV Dallas-Fort Worth, Vice President of News for Telemundo 48 KSTS-TV in the San Francisco Bay Area, Assistant News Director for Telemundo 52 KVEA-TV in Los Angeles and Executive Producer for Univision network in Miami.  Oldenburg launched his career in broadcasting as an anchor and reporter for RCTV in Caracas. 
A native of Venezuela, Oldenburg earned a bachelor's degree in Journalism from Universidad Central de Venezuela. He also earned a master's degree in Communications from Universidad Carlos III de Madrid. The bilingual news professional is the recipient of multiple local Emmy® Awards, an Edward R. Murrow Award, a Telly and GLAAD Media Award.