Taylor Swift Delays Rio Concert Following Tragic Death of Fan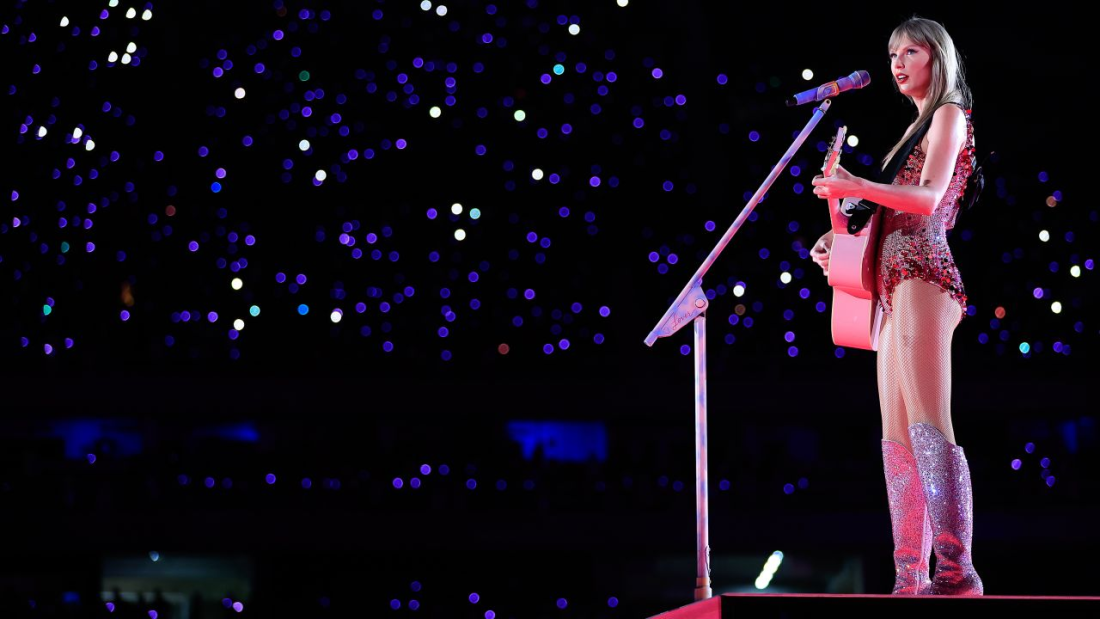 Taylor Swift has chosen to postpone a concert in Rio de Janeiro after a 23-year-old fan passed away during her Friday night performance. The singer shared the news on her Instagram, explaining that extreme temperatures in Rio prompted the decision, prioritizing the safety and well-being of fans, performers, and crew.
The cause of the fan's death, Ana Clara Benevides Machado, who sought medical attention during the show, has not been disclosed. The public prosecutor's office in Rio has initiated a criminal investigation, and Benevides' body is undergoing examination.
Benevides' passing has deeply affected many in Brazil, as she had embarked on her first flight to Rio from the country's center-west region to attend the concert. She documented her journey through a WhatsApp group, sharing photos and videos with her family.
Fans and officials expressed outrage, speculating that the death could be linked to extreme heat. Concertgoers complained about not being allowed to bring water into the stadium, despite the oppressive weather. Federal authorities later announced the availability of free water at concerts and large events.
Swift, in a previous statement, expressed a "shattered heart" and described the young woman as "incredibly beautiful and far too young." The concert's organizer, Time4Fun, stated that paramedics attended to Benevides, taking her to a first-aid center and subsequently to a hospital, where she passed away.
Witnesses reported challenging conditions inside the stadium, with apparent temperatures reaching record highs. Swift paused her performance to request water for fans, and concertgoers mentioned seeing distressed individuals and hearing calls for water.
Benevides, in videos before the concert, shared her excitement about attending and waiting in line for hours in the sun, echoing the experiences of thousands of fans.
The tragic incident has led to calls for increased safety measures at future events, including the allowance of personal water bottles and improved medical resources. Despite the postponement, Swift expressed her grief on Instagram and refrained from addressing the incident from the stage.