Russia's Wagner's claim it captured more than 80 percent of Bakhmut 'untrue'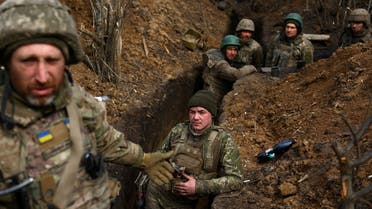 Ukraine's military rejected as untrue a Russian claim to have captured more than 80 percent of the city of Bakhmut and said on Wednesday that Kyiv's forces controlled "considerably more" than 20 percent of it in the east.
Serhiy Cherevatyi, the spokesperson for the eastern military command, made the comment to Reuters a day after the head of Russia's Wagner mercenary group said that his forces were advancing in their bid to seize Bakhmut after months of fighting.
"I was just in touch with the commander of one of the brigades holding the defense of the city. And I can confidently say that Ukrainian defensive forces control a considerably larger percent of Bakhmut's territory," he said.
Ukrainian forces have hung on for months in Bakhmut, a small city in eastern Donetsk region, where the fiercest fighting of Moscow's full-scale February 2022 invasion has killed thousands of soldiers and been dubbed the "meat-grinder."
Wagner head Yevgeny Prigozhin said on Tuesday his forces controlled most of Bakhmut including the whole administrative center, factories, warehouses and municipality buildings.
"Prigozhin needs to show at least some kind of victory in the city, which they have been trying to capture for nine months in a row and that's why he's making such statements," said Cherevatyi.
Source: english.alarabiya.net