Rep. Sylvia Garcia Leads Congressional Letter Against the Implementation of the Safe Third Country Agreement with Guatemala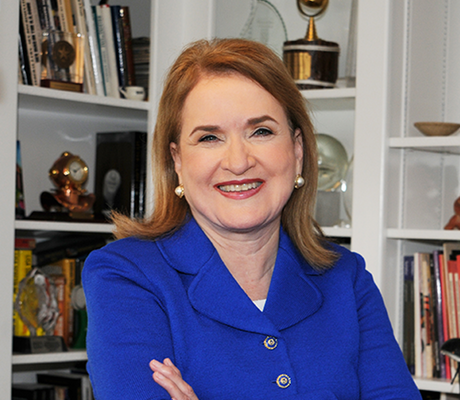 Congresswoman Sylvia Garcia (TX-29) and several of her colleagues sent a letter to the U.S. Department of Homeland Security Acting Secretary Chad Wolf condemning the implementation of the Safe Third Country Agreement between the United States and Guatemala.
The agreement allows the U.S. government to deport asylum seekers to Guatemala if they have passed through the country on their way to the U.S. border. This agreement falsely claims that Guatemala is a safe country. Nevertheless, Guatemala does not have the resources to accept migrants who are sent to the country and have several conditions that pose a risk to the safety and well-being of asylum seekers.
Reports of violence are still high in Guatemala and sending migrants there would put them at extreme risk. Guatemala holds one of the highest female homicide rates at 2 homicides per 100,000 females, and evidence shows that conditions in the country are still unsafe. This agreement is not only wrong, but it violates protocols that the U.S. has signed that bans the deportation of migrants to areas where there is a high chance they could be harmed.
Statements from Members of Congress:
"This agreement is just another racist attempt by this administration to refuse migrants access to asylum. We must fight for those applying for asylum, many who are women and children, and protect them from the dangerous conditions this administration is forcing upon them," said Congresswoman Sylvia Garcia (TX-29). "This agreement will not help migrants and will instead send them to dangerous and violent conditions. We must stand up for asylum seekers and against this agreement."
"The implementation of the Safe Third Country Agreement with Guatemala is pushing vulnerable refugees back into the same countries they are fleeing – countries with some of the highest murder rates in the world and no asylum systems to fairly process their claims and protect them," said Congresswoman Veronica Escobar (TX-16). "These agreements are deliberately intended to erode asylum. I'm proud to join with my colleague, Rep. Sylvia Garcia to call for the elimination of this reprehensible and dangerous policy."
"Trump is making a mockery of our asylum process and international obligations in his illegal pursuit of the "Safe Third Country" agreement with Guatemala," said Congressman Raúl M. Grijalva (AZ-03). Sending vulnerable individuals to a country that is plagued with violence, especially against women and without the proper infrastructure or resources to absorb the influx is a short-sighted plan with significant long-term ramifications to the region. This is a complete lack of compassion, rationality and leadership from this Administration."
"The 'Safe Third Country' agreement is yet another ploy by the administration to undermine our asylum laws while closing the door on migrants fleeing violence and persecution," said Congressman Darren Soto (FL-09). "In the face of a humanitarian crisis, we should be welcoming migrants with open arms, not sending them back to the very conditions they're trying to escape. This complete lack of leadership could have devastating consequences."
"The 'Safe Third Country' agreement ignores the dire conditions driving migration from Guatemala to the United States, and places asylum seekers at great risk," said Congresswoman Norma Torres (CA-35). "The Department of Homeland Security should immediately rescind this deeply misguided agreement and focus its efforts on strengthening the region's refugee protection capacity and expanding legal, safe pathways for asylum seekers in the United States."