REMINDER: Week 2 of Deeper Dive with BBP is today!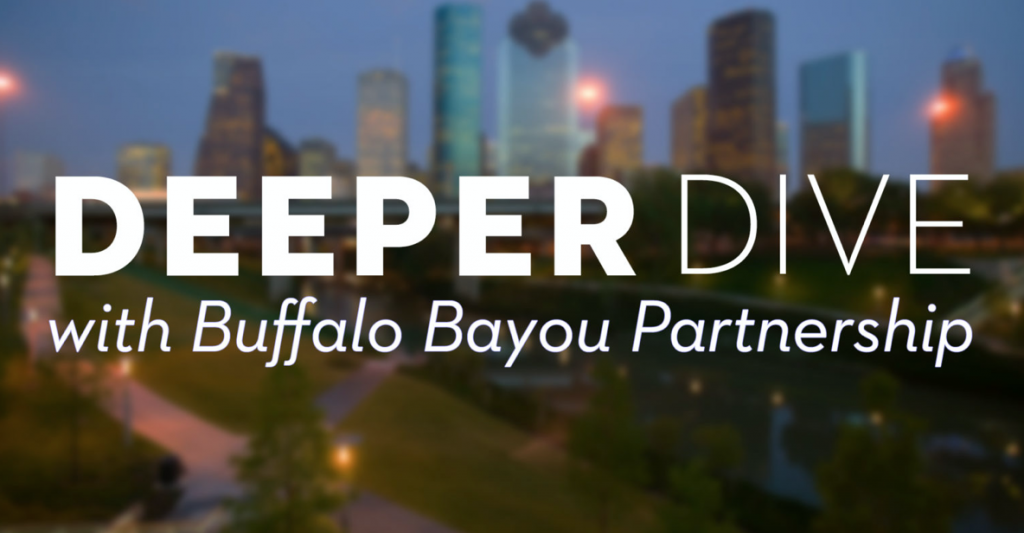 You still have time to register for the next presentation in the Deeper Dive online series! Today at 1:30pm, BBP Project Manager José Solís will present an overview of our recently launched Buffalo Bayou East Master Plan. This plan envisions new parks and trails, unique destinations and connections to the culturally-dynamic and historic neighborhoods in the area. You'll learn more about BBP's process in gathering community input, current progress and more!

Register before 1:20pm today, July 16, to receive the link to join. Attendees will be sent the link 10 minutes prior to the start of the event.
Series Schedule
TODAY:
Week 2: Buffalo Bayou East Master Plan
Hosted by BBP Project Manager José Solís
Thursday, July 16 at 1:30pm
Week 3: Public Art
Hosted by BBP Vice President of External Affairs Karen Farber and Board Member and Public Art and Programming Committee Chair Judy Nyquist
Thursday, July 23 at 1:30pm