Que Onda Travels: Havana, Cuba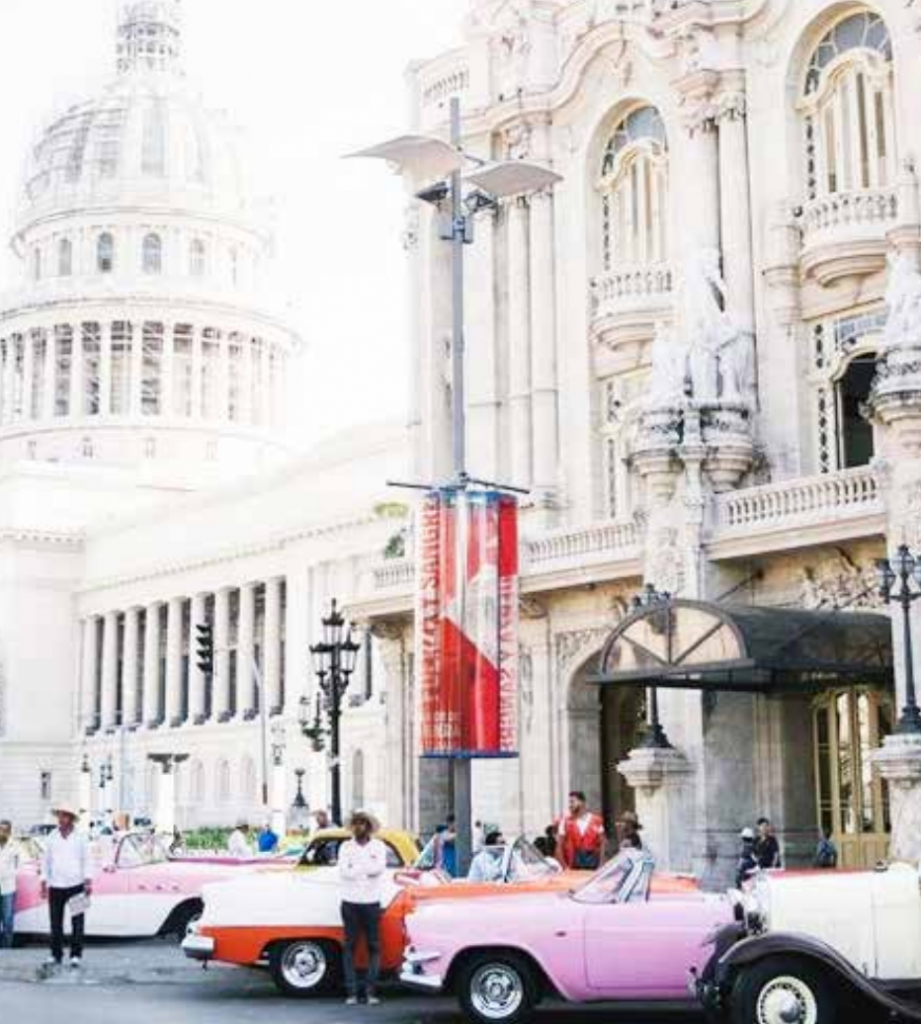 Did we just travel back in time? Maybe. Or maybe it's Havana, that magical place that time has only recently rediscovered. The city is a jumble of culture, music, and joy. Classic streetcars cruise with their tops down as musicians on every corner provide the ultimate vacation playlist. Buildings are painted every color of the rainbow and you'll be hard-pressed to find a face without a smile.
WHEN TO GO
January & February
Havana has a warm, tropical climate year-round, so there are really only two seasons you need to worry about: the wet and dry seasons. The dry season runs in the winter, and the best time to visit is when the temperature drops and the skies clear, typically January and February.
DISCOVERIES
Get Your Steps In
A walk around old Havana's cobblestone streets can't be replicated. Buzzing shops, street vendors, and restaurants are broken up by the mojito bars on every corner. Take in all of the energy on Calle Obispo then discover a street all to yourself and let the city do the talking. If you find yourself in old Havana after dark, follow the music to a second story bar for a great view and true local's scene.
New Ride, Who This?
When the sun starts to get close to the horizon, cruise down el Malecón and watch it kiss the sea while the salt air fills your lungs. Pull over and grab a fresh mango from one of the street vendors along the way, and indulge in Cuban sensory overload.
Hang like Hemingway
There's a reason the famous writer frequented Floridita for inspiration. Their to-die-for daiquiris are enough to make anyone's creative juices start flowing. ¡Salud!
Artsy After-Hours
Fábrica de Arte Cubano is a must for anyone looking for nightlife. The unique building features art exhibits throughout, two separate areas for performers, a DJ in the basement, and a restaurant if you need to stop and fuel up. This is a home of artistic expression and whether you come in to check out the exhibits, take a salsa class, or dance the night away, you won't regret this stop.
WHAT TO EAT
Make Yourself at Home
"Paladares" are family-owned restaurants operated out of the owner's home. The people in Havana are known for their welcoming personalities, so if you're looking for a true Cuban meal look no further. When in doubt- go for Cuban rice and beans or fresh seafood.
STAY HERE
The Best of Airbnb
When visiting Havana, staying in a native home is necessary for full cultural immersion, plus, it puts profits in the hands of the locals instead of the government. Airbnb is your best friend and conveniently lets you know which spots have A/C, something that should not be taken for granted. Here are some of our favorites that have the amenities and the culture we're dying for.