Over 460 victims lost at least $480k to concert ticket scams since January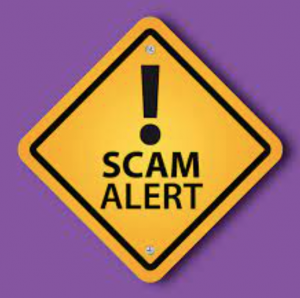 With popular performers such as Taylor Swift and Coldplay coming to Singapore, there has been a resurgence of scams involving the sale of concert tickets, with at least 462 people losing no less than $480,000 since January.
The police said on Thursday that after coming across advertisements for concert tickets on platforms such as Carousell, Facebook, Telegram, Twitter and Xiaohongshu, victims would contact the scammers via the platform's messaging system.
In some cases, they would be told to continue communicating via messaging apps such as WhatsApp, Telegram and WeChat to buy the tickets.
The scammers would provide screenshots and videos of fake tickets or receipts when their targets asked for proof of authenticity, and would urge them to pay quickly by claiming that the deal was time-sensitive or that there were limited tickets, said the police.
The scammers would promise to e-mail or transfer the tickets to the victims' Ticketmaster account after successful payment, and might request additional payments, claiming that they had not received any payment yet.
Ticketmaster is the ticketing agent for the Coldplay and Taylor Swift concerts, among others.
Victims who received fake electronic tickets would realise they were invalid on the day of the concert, or when the scammers refused to provide physical tickets.
The police urge the public to be careful when shopping online, especially when buying concert tickets from online third-party resellers, and advised people to take the following precautions:
Add security features such as the ScamShield app on the phone and enable two-factor authentication for banks, as well as set transaction limits on internet banking transactions.
Do not buy tickets from third-party resellers and use escrow payment options that protect buyers by releasing payment to the seller only upon delivery.
Avoid making advance payments or direct bank transfers as this method does not offer any protection to buyers.
Buy only from authorised sellers and legitimate ticket marketplaces/resellers, such as Ticketmaster.
Check for potential signs of a scam and with official sources such as the Scam Alert website at www.scamalert.sg or by calling the Anti-Scam helpline on 1800-772-6688.
Arrange for a physical meeting with the seller to verify the authenticity of the tickets prior to making payment. Bear in mind that the party you are dealing with online is a stranger.
Tell the authorities, family, and friends about scams. Report the fraudulent advertisements to the social media and e-commerce platforms.
Source: www.straitstimes.com