October: Celebrating 5 years of Buffalo Bayou Park! 🎉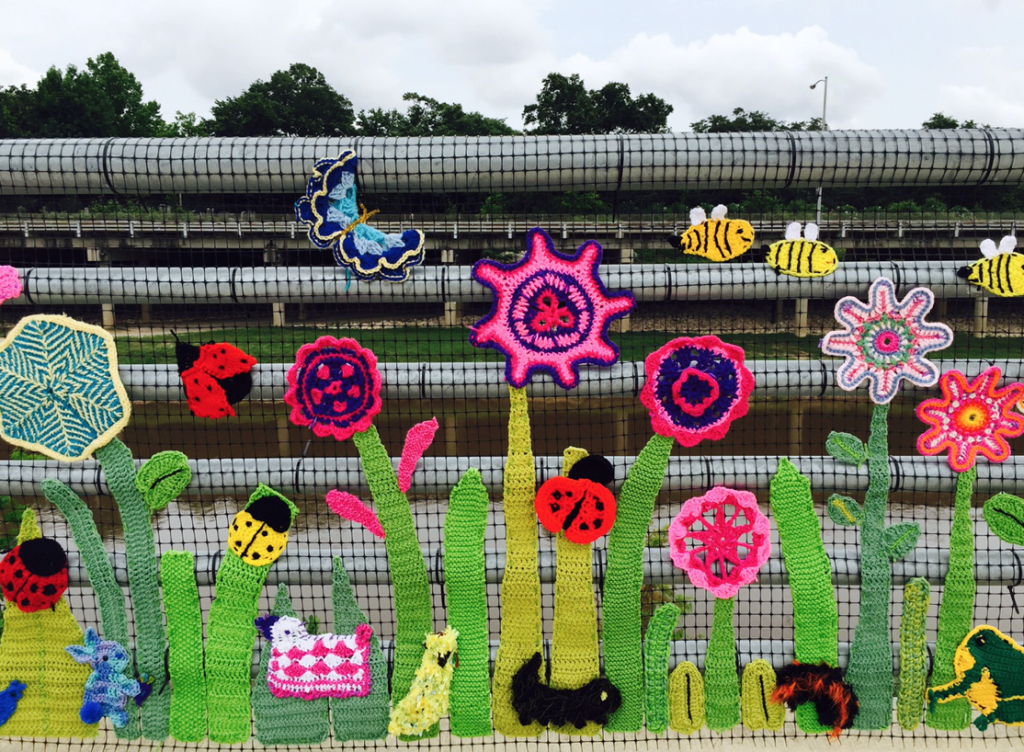 Artful Anniversary Animates Buffalo Bayou Park
October is here! Just five short years ago, the 2.3-mile stretch of Buffalo Bayou from Shepherd Drive to the Sabine Street Bridge officially opened to the public. Throughout this month, BBP will present Artful Anniversary, a series of five virtual and visual art programs that will animate Buffalo Bayou Park with dance, music, and temporary installations. Highlights include an exhibition of public sculptures by renowned, 105-year-old artist Carmen Herrera, as well as performances by Houston Grand Opera, DACAMERA, and Urban Souls Dance Company. Tune in online or visit the park on your own to experience the exhibitions. Check out the full line-up below.
As we commemorate the 5th Anniversary of Buffalo Bayou Park, BBP sincerely thanks the Kinder Foundation and all of the generous donors who made this transformational project possible along with our many partners including the City of Houston through Houston Parks & Recreation, Harris County Flood Control District, and Downtown Tax Increment Reinvestment Zone (TIRZ) #3.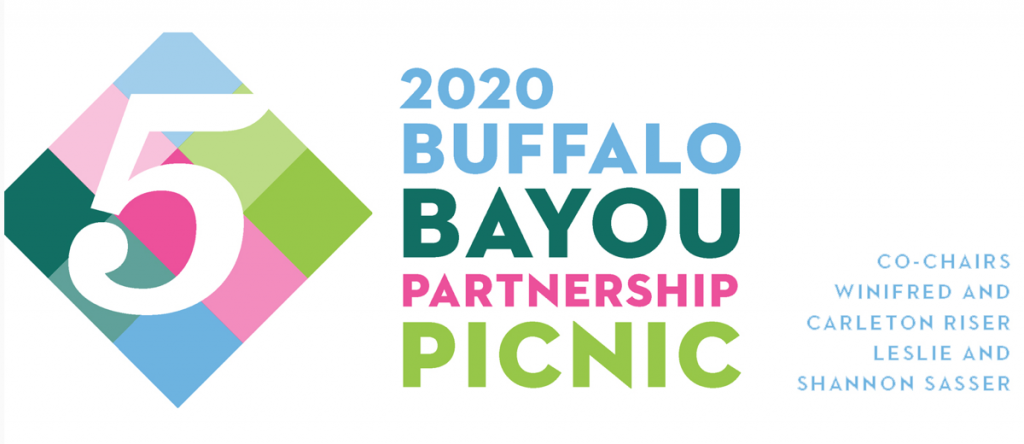 Please join us for the 2020 Buffalo Bayou Partnership Picnic, Celebrating Five Years of Buffalo Bayou Park, on Thursday, November 5th.  Guests will be treated to a seated picnic basket dinner on The Brown Foundation Lawn of The Water Works.  For a socially distanced dining experience, only you and your guests will be seated together at a table.  Or, we will deliver a picnic for you to enjoy at home while tuning into our virtual program.  Proceeds from BBP's fall fundraising event cover a significant portion of the organization's operating budget and your support is needed now more than ever.  Your contribution will allow BBP to continue maintaining Buffalo Bayou Park; developing the trail system; planning for new green spaces east of downtown; operating a waterway clean-up program; and presenting tours, public art, volunteer activities, and recreational opportunities that improve the quality of life in our city.  We sincerely hope you will make plans to participate in this year's picnic honoring the essential role that Buffalo Bayou Park plays in our community.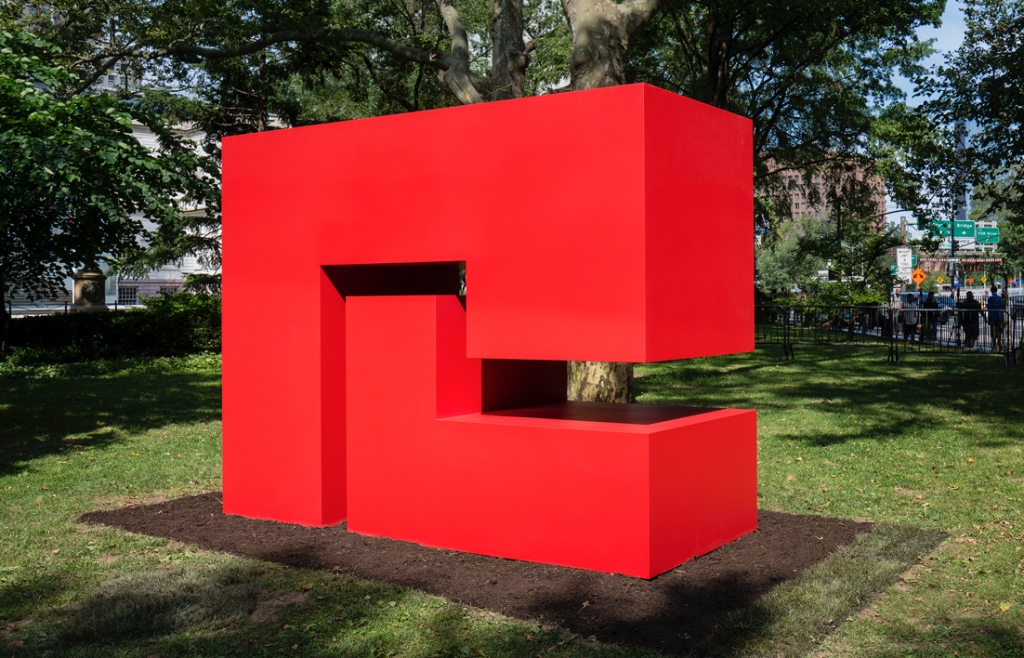 Carmen Herrera in Buffalo Bayou Park
Buffalo Bayou Partnership is excited to collaborate with New York's Public Art Fund to present Estructuras Monumentales, a major exhibition of outdoor sculptures by 105-year-old artist Carmen Herrera (b. 1915, Havana, Cuba). Featuring four newly-created sculptures that were first envisioned nearly five decades ago, Estructuras Monumentales is Herrera's first public art exhibition in Houston and only the second time that these works have been presented globally. Ranging from seven feet in height to over twelve feet in width, the colorful sculptures will enliven Buffalo Bayou Park at a monumental scale.
New York-based Herrera is known for her vibrant, abstract geometric paintings, and first began conceiving her Estructuras series — the physical manifestation of her painted forms in three dimensions — in the 1960s. The resulting aluminum structures feature strong lines and shapes, with bold monochromatic colors. Concurrent with this presentation is an exhibition of Herrera's paintings and objects at the Museum of Fine Arts, Houston.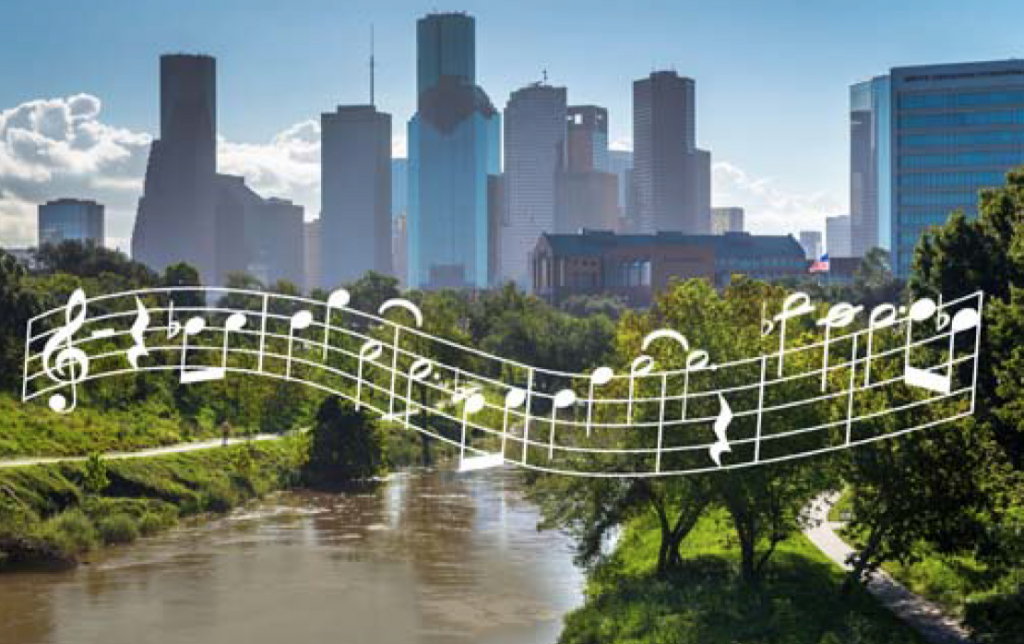 Get musical with ROCO on Buffalo Bayou
Explore 40 stops along the trails of Buffalo Bayou, as ROCO provides a soundtrack to Buffalo Bayou Partnership's landmarks and public art. Scan the QR codes located on special signs at each of the 40 sites and you'll be directed to an online selection from ROCO's fifteen years of live performance recordings, curated by the ROCO team. View the map of landmarks and each musical piece here.

Tours of the Buffalo Bayou Park Cistern and Private Pontoon Boat Tours have resumed. All other BBP programs, tours and events are canceled through October 31.

The following are closed to the public until further notice:
Johnny Steele Dog Park
Lost Lake Visitor Center and The Kitchen at The Dunlavy
Barbara Fish Daniel Nature Play Area
Volleyball Court