Mitch McConnell congratulates Joe Biden on US election victory
Mitch McConnell, the Senate's top Republican, has congratulated Joe Biden on winning the US presidential election, making him the highest-ranking Republican yet to break with Donald Trump, who has refused to concede. Mr. McConnell, the Republican majority leader in the Senate, said on Tuesday that the US "has officially a president-elect and a vice-president-elect" following a meeting of the Electoral College on Monday. "Many of us hoped that the presidential election would yield a different result, but our system of government has processes to determine who will be sworn in on January 20," added Mr. McConnell, a senator from Kentucky. Mr. Biden later told reporters that he had called Mr. McConnell to thank him for his congratulations. The president-elect said the two had a "good conversation". Monday's Electoral College confirmation of Mr. Biden's victory also prompted congratulations from several world leaders who had held off on acknowledging the election result, including presidents Vladimir Putin of Russia, Brazil's Jair Bolsonaro, and Mexico's Andrés Manuel López Obrador.
The Kremlin said on Tuesday a telegram had been sent wishing Mr. Biden "the utmost success" and hoping that Moscow and Washington could "really help to solve many problems and challenges that the world is encountering now, despite their differences". "For my part, I am prepared for interaction and contact with you," the Kremlin quoted Mr. Putin as writing. Mr. López Obrador praised Mr. Biden's more liberal stance on immigration and said he hoped the two leaders could speak soon.
Recommended Courtney Weaver A changed US Senate awaits Joe Biden "We are certain that with you as US president, it will be possible to continue applying the basic foreign policy principles enshrined in our constitution, especially non-intervention," Mr. López Obrador said. Mexico's congress is weighing two bills that critics say could complicate co-operation between the countries on security and finance. Mr. Bolsonaro, a rightwing populist who forged a close personal relationship with Mr. Trump, said in a statement on Tuesday that he "will be ready to work with the new government and continue to build the Brazil-US alliance, in defense of sovereignty, democracy, and freedom around the world". Since the US election on November 3, most Republican lawmakers in Washington have hesitated to contradict Mr. Trump, who has claimed, without evidence, that the vote was rife with fraud.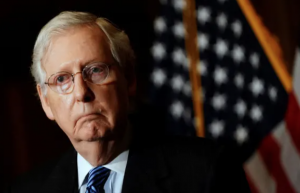 But late on Monday, senior Republicans, including Lindsey Graham of South Carolina, John Cornyn of Texas and Chuck Grassley of Iowa, acknowledged Mr. Biden was the president-elect after the former vice-president officially received 306 electoral votes, to Mr. Trump's 232. Under the US constitution, the president and vice-president are officially selected not by the popular vote but by the Electoral College. The system allocates a number of electors equal to a state's total congressional delegation, which is in turn determined by the census. Chuck Schumer, Mr. McConnell's Democratic counterpart in the Senate, urged Mr. Trump to "take his cue from Leader McConnell that it's time to end his term with a modicum of grace and dignity, qualities that his predecessors took great pains to display during our grand tradition of a peaceful transfer of power." Mr. Trump has not directly commented on Monday's Electoral College vote.
However, on Tuesday morning he retweeted several messages calling into question the election result, including one supporter saying Mr. Trump was the "rightful president and winner" and another saying that Republicans Brian Kemp and Brad Raffensperger in Georgia would "soon be going to jail" for failing to overturn the election result there. Mr. Biden was the first Democratic presidential candidate to win the southern state in almost three decades. US presidential election 2020: You tell us How do you feel now the election is over? Are you happy with the winner? Do you feel the election process was fair? How do you see the outlook for America? Do you feel positive about the incoming president or uncertain? Share your thoughts with us. Mr. McConnell on Tuesday called Mr. Biden, a longtime senator who later served as Barack Obama's second-in-command, as "no stranger to the Senate".
Mr. McConnell stands to be a thorn in the side of the Biden administration if Democrats are unable to win two Senate run-offs in Georgia next month, which would allow the party to reclaim control of the upper chamber of Congress. Mr. Biden has insisted that he will work across the political aisle to strike compromises and said late on Monday that he had already spoken with a number of his former Republican colleagues in the Senate. Plans are already underway for Mr. Biden's inauguration on January 20. However, his inauguration committee has said events will be scaled back in light of the Covid-19 pandemic — while Mr. Biden and Kamala Harris, the vice-president-elect, will be sworn in on the steps of the Capitol building, the traditional inauguration parade will be "reimagined".