Migrants on Mexico-US Border Face Frustration with Asylum App, Pandemic-era Limits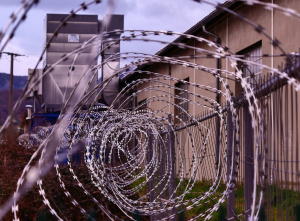 Tens of thousands of migrants massed on Mexico's border with the United States are facing pandemic-era limits on asylum known as Title 42. However, this issue has been rarely discussed among them. Instead, their focus has been on a new U.S. government mobile app that grants 1,000 people daily an appointment to cross the border and seek asylum while living in the U.S. The app, called CBPOne, has been an exercise in frustration for many, with demand far outstripping available slots. This has been a test of the Biden administration's strategy of coupling new legal paths to entry with severe consequences for those who don't.
Teresa Muñoz, 48, who abandoned her home in the Mexican state of Michoacan after a gang killed her husband and beat her, has been trying for a month to gain entry through the app while staying in a Tijuana shelter with her two children and 2-year-old grandson. She stated that "You start to give up hope but it's the only way." Meanwhile, Manuel Sanches, 40, and other Venezuelan migrants have been trying and failing to secure an immigration appointment on CBPOne. He said that they might head back if they can't get appointments.
For those who have made it to the U.S., some are exhausted and penniless. Victor Blanco, a 32-year-old from Venezuela, lost nearly everything while swimming across a river in Colombia. Blanco is now waiting at a bus station in Brownsville, Texas, to start a new life in the U.S. However, others remain at overcrowded processing centers. Gloria Chaves, chief patrol agent of Rio Grande Valley sector, stated that "We are holding about 5,000 people and my capacity is about 4,600."
The situation highlights the frustration and difficulties faced by migrants seeking asylum in the U.S. The pandemic-era limits on asylum known as Title 42 have added to the challenges, while the new CBPOne app has become a source of hope and frustration for many. The Biden administration's strategy of offering new legal paths to entry while imposing severe consequences for those who don't has also been put to the test. The overcrowding at processing centers further underscores the need for a comprehensive and humane approach to immigration policy.