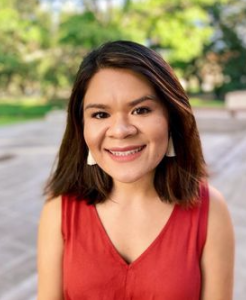 Mi Familia Vota is a national nonpartisan civic engagement organization whose mission is to increase Latino power and representation. Mi Familia Vota Texas has deep community roots in Harris County and Dallas County. In the past 10 years, MFV Texas has registered over 50,000 primarily Latinx voters, recently naturalized citizens, and first-time young voters. MFV Texas has actively been cultivating and organizing multi-generational communities around issues in the Texas legislative session and local policies. Our team has also been doing vaccine outreach in Dallas and Harris County, strengthening our relationship with community members and presence as a trusted messenger. Texas has a large amount of potential new progressive voters with our young population. In the past 5 years, MFV Texas has developed over 400 youth leaders who become ambassadors for civic engagement in their communities by registering others to vote or leading civic actions to make their voices heard.

Our programming is community-forward, multigenerational, bilingual, and issue-centered and strives to reflect the Latino community in Texas. In 2022, MFV Texas is ready to continue engaging and mobilizing over 50,000 Texas voters in the midterm elections. As the elections get closer, Mi Familia Vota will open its election information hotline, 833-VOTAMOS, to take calls from thousands of Latinos all over Texas. We partner with schools, community organizations, churches, businesses, and other entities to strengthen our impact. Latino voters are the key

decision-makers

in elections and Mi Familia Vota ensures that our community has the information they need to make a plan to vote.