Mi Dia From Scratch is Inviting All Margarita Lovers to Celebrate National Margarita Day with Festive Drink Specials on Friday, February 22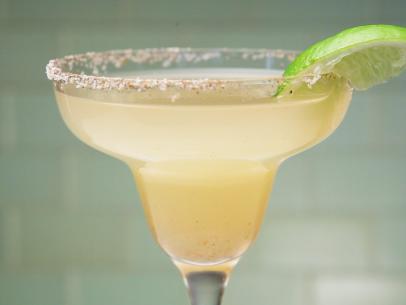 WHAT: Calling all margarita lovers – Mi Dia From Scratch will be celebrating National Margarita Day on Friday, February 22 with festive margarita specials. All three locations, Plano, Grapevine and Flower Mound, will be offering $5 Mi Dia Rita Rocks, Mi Dia Frozen Over and short Jalisco Twisters all day long.
Although these drink specials will be taking place, the full beverage menu will be available for guests to enjoy. For those looking to celebrate National Margarita Day with something different, Mi Dia From Scratch invites you to match one of their expertly made margaritas to your personality:
For the traditionalist, Mi Dia offers the El Tradicional margarita. Keeping you right at home with a true classic margarita, the El Tradicional includes Jose Cuervo Tradicional Reposado, Triple Sec, lemon juice and agave nectar for a blend that doesn't stray from tradition.
For the beach lover, take a trip on an endless vacation to the beach with the Riviera Maya. This margarita blends strawberry-infused Ambhar Plata, St-Germain, Cointreau, lemon juice and agave nectar for a sweet taste that lingers even when you leave.
For the tequila aficionado, enjoy the taste of the Tradicion Mazahua. Clase Azul Reposado, Cointreau Noir, lemon juice and agave nectar come together to form a margarita for the true tequila lovers.For the sophisticated woman, the Hibiscus Champagne Margarita is an elegant treat you're looking for. This margarita is made with Hibiscus puree, agave nectar, Clase Azul Silver, St-Germain, dry ice and topped off with Prosecco.
For the life of the party, it wouldn't be a party without something spicy and fun. Cue the Jalisco Express, a delicious blend of Cazadores Reposado, Cointreau, serrano, cilantro, lime and habanero agave. Rimmed with a hatch pepper and salt blend for that extra kick, this margarita is sure to make your night out.
For the world traveler, explore the taste of the Pink Taco margarita. This margarita includes Tres Generaciones Silver, Cointreau, Chambord, lemon juice and agave nectar; with a Japanese Cilantro ice sphere to finish the Pink Taco off.
For the nostalgist, walk down memory lane with the Mexican Candy margarita. This margarita consists of the Mi Dia House Margarita, rocks or frozen, with chamoy, tajin chili and mango puree with a tajin salt rim, making it taste like the Mexican candy you grew up with.
For the true Texan, make others envy the Texas lifestyle with the Tattooed Blonde margarita. This margarita combines Dulce Vida Anejo Lone Star, an organic 100 proof tequila, Cointreau Noir, lemon juice and vanilla agave nectar for a real taste of Texas.
For the Instagram influencer, make a statement with Mi Dia's signature drink, the Cloud 9 margarita. This margarita blends Codigo 1530 Blanco Rosa, Cointreau Noir, lemon juice, lime juice and vanilla agave, and to top it all off, bartenders use a molecular gastronomy technique to create a foamy finish of Hibiscus Air. There is no margarita quite like this.
WHO: Sip on your favorite lime-flavored, tequila-infused drink in honor of National Margarita Day at all Mi Dia From Scratch locations
WHEN: Friday, February 22, 2019| 11:00 AM to 11:00 PM
WHERE: Mi Dia From Scratch Plano: 3310 Dallas Parkway, Suite 105, Plano, TX 75093 | Mi Dia From Scratch Grapevine: 1295 South Main Street, Grapevine, TX 76051| Mi Dia From Scratch Flower Mound: 2601 West Windsor Drive, Flower Mound, TX 75028
LINKS:
Website: http://www.midiafromscratch.com/
Facebook: https://www.facebook.com/MiDiaFromScratch
Instagram: https://www.instagram.com/midiafromscratch/?hl=en
Twitter: https://twitter.com/MiDiaFrmScratch
About Mi Dia From Scratch:
Spearheaded by Chef-Managing Partner Gabriel DeLeon, Mi Dia From Scratch blends traditional Mexico City recipes with modern Tex-Mex and Santa Fe flavors. DeLeon takes much of his inspiration from his passion for travel throughout the world to bring authenticity to his dishes. Mi Dia From Scratch is named for DeLeon's use of authentic ingredients in creating unique dishes and beverages by hand that are inspired through his training with renowned Mexican Chef Patricia Quintana and influenced by his father, Chef Juan DeLeon.