METRO Bus Operators Rescue Driver After Rollover Crash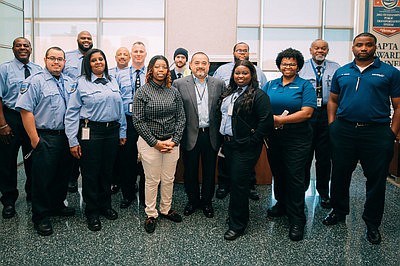 METRO's leadership thanked 16 bus operators today for their heroism after a routine trip became a day they likely will never forget.
As they were traveling on I-45 North last month, a car cut in front of the bus, slammed into a wall and caught fire. Robert Bartlett, the operator who was driving, made a split second decision to stop and help.

"It's just what you do. The vehicle was on fire. At any time it could have blown up," said Bartlett.
The operators quickly jumped into action. Some pulled the driver out of the burning car, while others focused on putting out the fire and directing traffic. The entire scene was captured on video. Click here to view.