Meta's Mark Zuckerberg announced layoffs months in advance.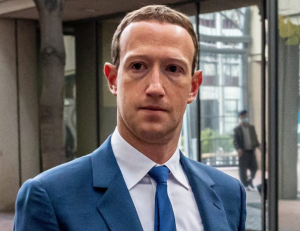 After cutting around 13% of its global workforce in November, Facebook parent company Meta has announced that an additional 10,000 workers are to be laid off at the tech company.
The previous reduction in staff totaled 11,000 layoffs, which means that across the two rounds of layoffs, Meta is letting some 22,000 employees go.
The news was shared by founder and CEO Mark Zuckerberg in a letter to staff, published on Tuesday (March 14) in which he outlined impending restructuring and headcount reductions.
He said that "over the next couple of months, org leaders will announce restructuring plans focused on flattening our orgs, canceling lower priority projects, and reducing our hiring rates".
Because the company will be hiring less, Zuckerberg says he's also "made the difficult decision to further reduce the size" of Meta's recruiting team.
"We will let recruiting team members know tomorrow whether they're impacted," he added. Meanwhile, restructurings and layoffs will be announced in Meta's tech groups in late April, and in its business groups in late May.
Zuckerberg says that in a small number of cases, "it may take through the end of the year to complete these changes".
Overall, said Zuckerberg, Meta expects to reduce its team size by around 10,000 people and to close around 5,000 additional open roles that it hasn't hired for yet.
In the note outlining the upcoming structural changes and layoffs, Zuckerberg told employees that "Meta is building the future of human connection," and that he wanted "to share some updates on our Year of Efficiency that will help us do that".
He added: "The goals of this work are: (1) to make us a better technology company and (2) to improve our financial performance in a difficult environment so we can execute our long-term vision."
Elsewhere in the letter, Zuckerberg writes that "Flatter is faster" and that in the company's so-called "Year of Efficiency," it plans to make its organization flatter "by removing multiple layers of management".
Added Zuckerberg: "As part of this, we will ask many managers to become individual contributors. We'll also have individual contributors report into almost every level — not just the bottom — so information flow between people doing the work and management will be faster."
In the wider tech and adjacent music industry, US satellite radio service SiriusXM announced earlier this month that it was reducing its headcount by 475 roles, or 8% of its total workforce.
In January, SoundHound, a speech and music recognition company, laid off nearly half of its staff earlier this month, less than a year after the company went public on the NASDAQ.
Also in January, music streaming giant Spotify revealed that would be reducing its own global workforce by 6%.
In August 2022, music streaming platform and Spotify rival SoundCloud started the process of reducing its own global workforce by approximately 20%
Also in August, US-based collection society BMI (Broadcast Music, Inc) was reported to be laying off "just under 10%" of its total workforce.
In addition to Meta, a number of silicon valley giants have also reduced their workforces in recent months.
In January, Alphabet, parent company to Google was revealed to be cutting 12,000 roles (around 6% of its workforce).
The week prior to that also saw Microsoft announce 10,000 job cuts.
According to tracking site Layoffs.fyi, 483 tech firms have implemented layoffs so far this year, with a total of 128,202 tech workers losing their jobs.
You can read Mark Zuckerberg's letter in full below.