Mendelssohn Octet and Weinberg's Piano Quintet Daedalus Quartet, Brentano Quartet and Sarah Rothenberg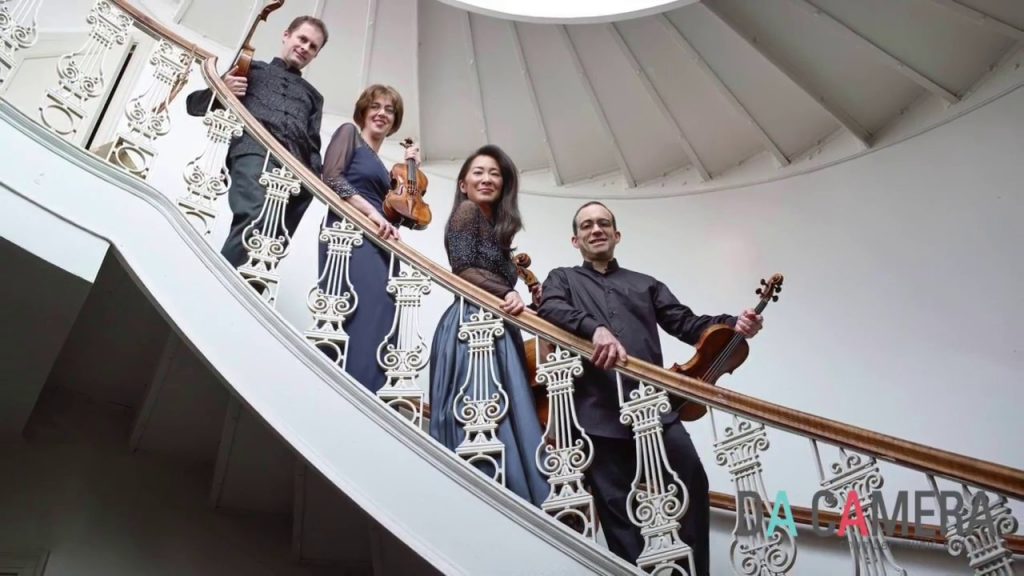 Friday • May 10, 2019 • 8:00 pm.
Cullen Theater, Wortham Theater Center
Mieczysław Weinberg Piano Quintet in F Minor, Op. 18
    
 "a hidden 20th-century master" – The New York Times
 
Since Houston Grand Opera's revival of Mieczyslaw Weinberg's opera, The Passenger, the posthumous reputation of this brilliant composer continues to grow. Weinberg's Piano Quintet, symphonic in scale and dramatic scope, is one of the greatest works of this form of the 20th century. Don't miss this rare performance, as the celebrated Daedalus Quartet makes its Da Camera debut with Artistic Director Sarah Rothenberg. The outstanding Brentano Quartet joins the Daedalus for Mendelssohn's dazzling Octet, bringing the concert to a rousing close.
 
"One of the finest young groups to emerge in our current golden age of string quartets." — The New Yorker on the Daedalus Quartet
 
"Perfection may be an impossible goal in art, as in life, but the Brentano comes close" — Cleveland Plain Dealer
"Rothenberg's performance…was exemplary…She has a particular affinity for 20th-century music, performing these works with relaxed, understanding, authority." — Houston Chronicle
 
For tickets, call 713-524-5050 or go to dacamera.com.