Mayor Turner and the City's COVID-19 Recovery Czar Encourage Houstonians to Use Caution as Businesses Reopen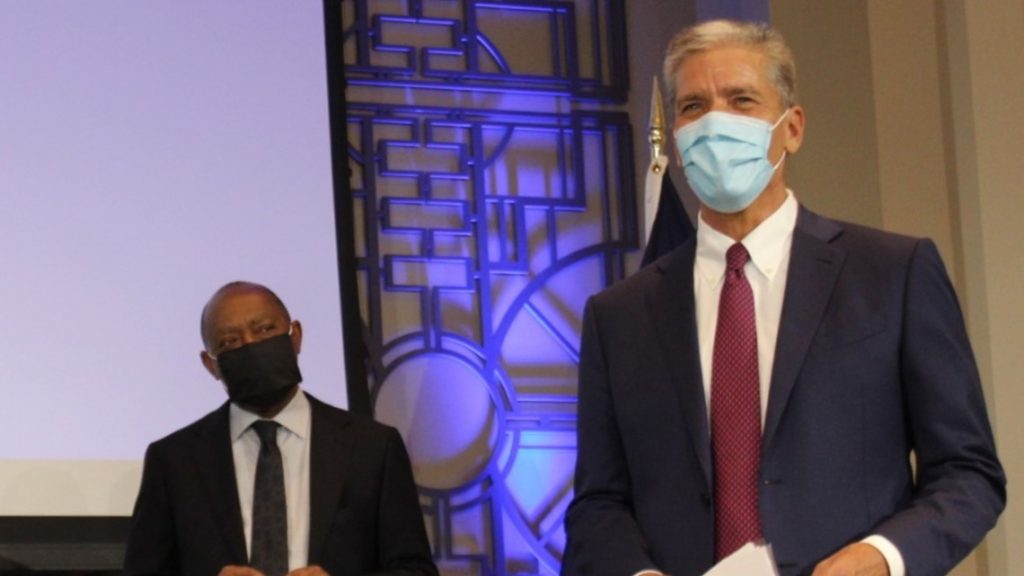 As retailers and restaurants, along with other businesses prepare to reopen, Mayor Sylvester Turner and the City's COVID-19 Recovery Czar, Marvin Odum, on Thursday encouraged Houstonians to practice caution before returning to a normal routine.

Gov. Greg Abbott's executive order allows some businesses to reopen at 25 percent capacity on Friday, May 1. The city of Houston supports a safe and responsible transition to reopening the economy.

"Do not stop social distancing or wearing face coverings because the virus is still prevalent in our city," Mayor Turner said. "As businesses reopen, I will continue to stress the need for robust and ubiquitous testing."

On Thursday, the Houston Health Department reported 98 new cases of COVID-19 and four additional deaths.

Recovery Czar Odum said he is working with local businesses and other stakeholders to develop plans to help Houstonians safety return to work. Odum stressed that contact tracing and testing are priorities.

Additional guidance on reopening is available at the HoustonEmergency.org website.

The city of Houston City will return to its normal schedule of operations on June 1, if there is no resurgence of COVID-19 during the governor's phased-in approach to reopening businesses.

The city has modified the Stay Home, Work safe order and all city permitted and sponsored events are canceled through May. The Houston Public Library will remain closed, and all Houston Municipal Court trials, along with arraignments, hearings, jury duty, and parking adjudication hearings, also will be suspended through May.