LGBTQ Victory Institute Joins Hundreds of Organizations in Supporting Dr. Rachel Levine's Nomination to HHS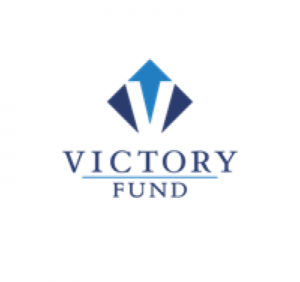 More than 350 groups have signed a letter in support of President Biden's nominee;
President Biden nominated Dr. Levine for U.S. Asst. Secretary of Health
 LGBTQ Victory Institute and more than 350 other organizations across the United States have joined in calling for the swift confirmation of Dr. Rachel Levine to be the U.S. Assistant Secretary of Health. The public letter states she is the "best possible candidate" for the position and notes she will also make history as the first out trans person ever confirmed by the U.S. Senate.
The letter-writing effort was led by the National LGBT Cancer Network, Fenway Health, the Bradbury-Sullivan LGBT Community Center, and other leading LGBTQ health organizations. LGBTQ Victory Institute's Presidential Appointments Initiative, which includes a coalition of more than 30 LGBTQ and allied organizations, led in urging the Biden-Harris transition team to nominate Dr. Levine for a Senate-confirmed position. The full letter is available online.
"Americans are fortunate to have Dr. Levine nominated for a position so important to ending this pandemic and her experience on the frontlines will prove invaluable when she takes office," said Mayor Annise Parker, President & CEO of LGBTQ Victory Institute. "It is rare for so many organizations with such varied missions to unite behind a nominee, but the work ahead is so important and her qualifications so impeccable that people were eager to sign on. We know that transphobic forces will attempt to derail her nomination by ignoring her qualifications to focus on her gender identity alone. But more than 350 organizations are ready to expose and fight transphobia throughout the confirmation process and ensure transphobic actors face the political consequences they deserve."
Dr. Levine is the current Secretary of Health for the Commonwealth of Pennsylvania, as well as the president of the Association of State and Territorial Health Officials. She previously served as Physician General for the Commonwealth of Pennsylvania. She has been confirmed, with overwhelming bipartisan support, three times by the Pennsylvania state Senate, and she has managed Pennsylvania's response to the opioid crisis and the COVID-19 pandemic.
"The Biden-Harris Administration has appointed the most diverse group of experts to lead government agencies in history," said Sean Cahill, Ph.D., Director of Health Policy Research at The Fenway Institute. "As Secretary of Health for the sixth most populous state in the country, Dr. Levine routinely works with the U.S. Health and Human Services Assistant Secretary of Health's office building bridges between state public health policies and federal actions. This experience will be invaluable in the coming months when there will be an urgent need for coordinating federal COVID-19 vaccination and prevention efforts with state-level responses."
"As another trans leader in public health, I am thrilled to see such a revered member of my own community be this successful, yet it is my greatest wish that the U.S. Senate bases its approval on her qualifications," said Scout, executive director of the National LGBT Cancer Network. "The fact that she is trans is an inspiration for the many of us who have never had a role model this senior before. The fact that she is supremely qualified means her trans status, while historic and inspirational, should not be a factor in her confirmation."
"We strongly encourage Dr. Levine's swift confirmation by the U.S. Senate," said Adrian Shanker, executive director of Bradbury-Sullivan LGBT Community Center. "Her leadership in Harrisburg has saved countless lives from both the opioid epidemic and the COVID-19 pandemic. She is a dedicated public servant, a public health expert, and a compassionate leader who is well-prepared to go to Washington to improve public health for the American people."
Victory Institute's Presidential Appointments Initiative will put forward hundreds of exemplary LGBTQ candidates for positions throughout the next administration and advocate for their consideration. It aims to help the Biden-Harris team create the most LGBTQ-inclusive administration in U.S. history.
About Victory Institute
LGBTQ Victory Institute works to achieve and sustain global equality through leadership development, training and convening to increase the number, expand the diversity, and ensure the success of openly LGBTQ elected and appointed officials at all levels of government.