June is National Men's Health Month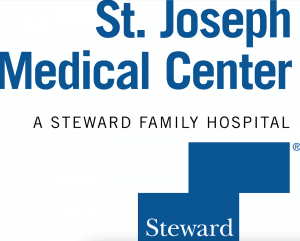 St. Joseph Medical Center is teaming up with M-K-T Heights for National Men's Health Month with its inaugural "Tune-Up for Life" event on Saturday, June 19.
"If you've been putting off medical screenings and appointments because of the pandemic or you decided to re-commit yourself to leading a healthier lifestyle during quarantine, plan on joining for our Tune-Up for a Life event," said Kim Bassett, RN, MBA, President of  St. Joseph Medical Center.
Attendees can stroll the grounds at M-K-T Heights and peruse classic cars while participating in a variety of health screenings that parallel car care regimes.
Men of all ages are encouraged to come out and attendees will have the opportunity to tune up their bodies with free health checks.  St. Joseph Medical Center will have stations set up so men can check "under the hood" to identify any potential problems to ensure their bodies continue running as they should.
Some of the stations will include:
Meet Your Mechanic – Meet your neighborhood primary care physicians from St. Joseph Medical Center and receive a free blood pressure screening. It's essential to know your numbers.
Check Your Tires – Are your feet killing you? Our team of podiatrists will be on hand to help.
Gas Emission Check – Come by and meet our GI physician and pick up a colorectal screening kit while supplies last.
Chassis Check – Do your joints hurt? Visit with the St. Joseph Medical Center orthopedic and sports medicine team.
Flat Tire Suspension Inspection – Pain got you flat on your back?  Stop by and meet our pain medicine staff who can help.
Ask the Service Manager – Do you have some questions about your medication? Stop by and chat with our pharmacy team.
Car Detailing – Paint job fading? Too much sun? Consult with our specialists in plastic surgery
 Circuit Burnout – Learn more about the signs and symptoms of a stroke and how to prevent them.
Fuel Ejection – Receive a free blood glucose screening and learn how you can better control your diabetes or keep it at bay.
Noisy Muffler – Have your snoring score checked and speak with our pulmonologist to ensure you're getting adequate rest.
Belt and Fluid Check – Weight got you down? Come by and pick up information on our weight loss and nutritional program at St. Joseph Medical Center.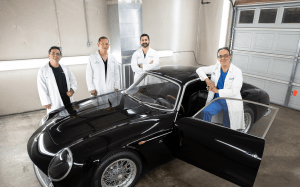 The event is free to the public, but registration is required to make sure there are plenty of supplies on hand. For more information about the event and to register, call 713-979-0334 or email: register@tuneupforlife.org.
For more information, visit www.tuneupforlife.org.
About St. Joseph Medical Center  
St. Joseph Medical Center (SJMC), in partnership with physician owners and part of Steward Health Care network, is a full service, general acute care hospital located in downtown Houston. Celebrated as Houston's first hospital and the only hospital downtown, SJMC has been providing a wide range of services to greater Houston area residents for more than 130 years. Services include a 24-hour Level III Emergency Center, behavioral medicine, cardiovascular surgery, cancer care, bariatric and general surgery, orthopedics, sports medicine, women's health services and more. For information about SJMC's programs and services, visit sjmctx.org.
About Steward Medical Group
Steward Health Care is the largest private, for-profit health care network in the United States. The company is owned and led by a management team of Steward physicians.
Headquartered in Dallas, Texas, Steward employs more than 40,000 health care professionals and operates 35 hospitals across the United States and in the country of Malta which regularly receive top awards for quality and safety. The Steward network includes multiple urgent care centers and skilled nursing facilities, substantial behavioral health services, more than 7,000 beds under management, and approximately 2.2 million full risks covered lives through the company's managed care and health insurance services.
The Steward Health Care Network includes more than 5,000 physicians across 800 communities who provide more than 12 million patient encounters annually. Steward Medical Group, the company's employed physician group, provides more than six million patient encounters per year. The Steward Hospital Group operates hospitals in Malta and nine states across the U.S., including Arizona, Arkansas, Florida, Louisiana, Massachusetts, Ohio, Pennsylvania, Texas, and Utah. For more information, visit www.steward.org.