Judge Hidalgo's 100th Day in Office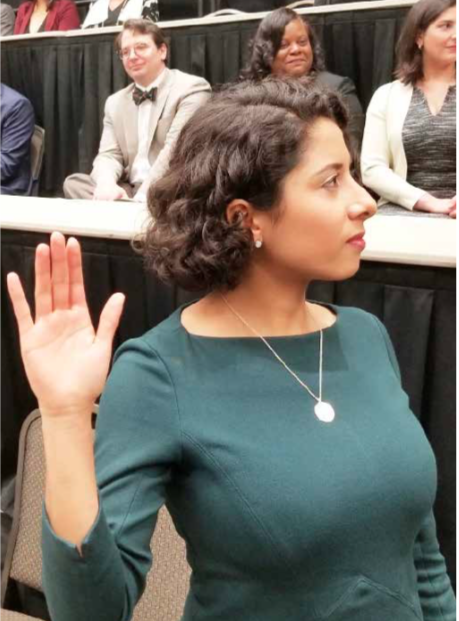 Judge Hidalgo recently served her 100th day in office—and true to the promises of her campaign, she hasn't missed a beat in making our County a safer, fairer, and more resilient place to live. In these first 100 days:
She delivered real results for Harris County.
County employees are now guaranteed a $15 minimum wage.
Registered voters in our county can now make their voices heard at any polling location on Election Day, not just their home precinct.
Criminal justice reform is underway: the county is conducting an overall review of the Criminal Justice Center, implementing progressive bail reform that will serve as a model for the nation, and rebuilding is slated to start in the Center—the justice complex which had sat mostly unused since Harvey, leading to immeasurable backlogs.
The disbursement of $700 million in Harvey recovery funds for rebuilding and repairing of homes began last week, and the Harris County flood control district continues to grow and work overtime to complete our flood control projects as quickly and effectively as possible.
Judge Hidalgo also transformed the relationship between county government and the people it serves. Her Talking Transition initiative received feedback from thousands of residents across Harris County, many of whom had never interacted with local government before. The open, honest dialogue she began with our community, through seven town halls with hundreds of attendees and a survey with over 11,000 respondents, set a benchmark for transparency and responsiveness that is unprecedented in Harris County— and will only continue to grow stronger.
Last but not least, in our hour of crisis, Judge Hidalgo showed what she's made of. She not only boldly guided our County during the multiple catastrophic incidents that unfolded at local petrochemical facilities, she's now leading the charge on holding those companies accountable and ensuring the county is equipped to respond to the unique challenges of being home to the largest petrochemical complex in our hemisphere. Whatever crisis next visits our region, Judge Hidalgo has proven she's ready to take it on.
At the end of the day, none of t hese achievements come as a surprise to us. This is the leader Judge Hidalgo promised to be, and she embodies the next generation of leadership in our community—and our nation.
If you want to help build on the progress Judge Hidalgo has already made, can you help celebrate her first 100 days of service by supporting our campaign today?
Thank you, Team Hidalgo