J-Hope De BTS Lanza 'Chicken Noodle Soup Feat. Becky G'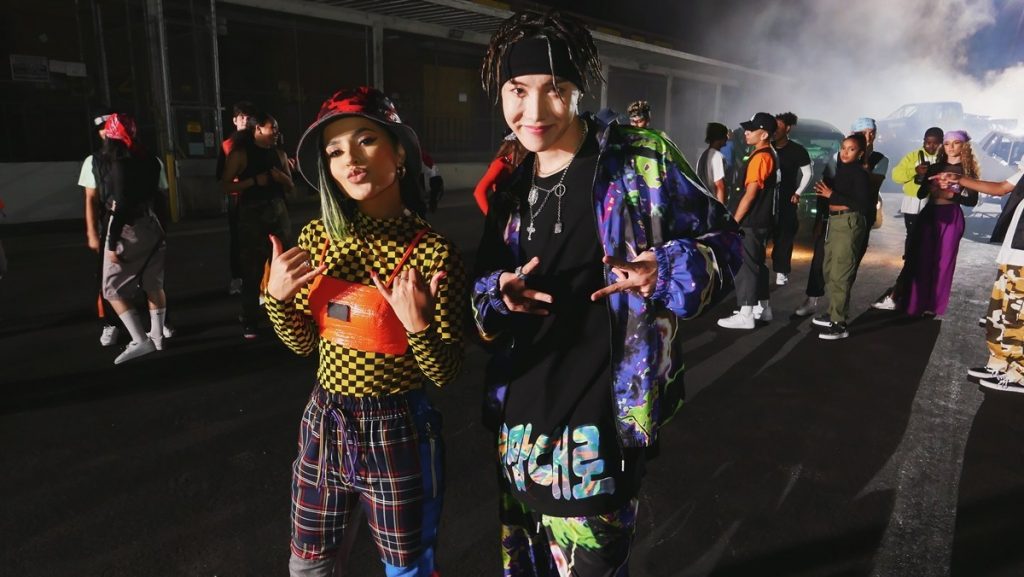 j-hope de la banda surcoreana, los consolidados superestrellas mundiales BTS, acaba de lanzar "Chicken Noodle Soup (feat. Becky G)" con su video musical ya disponible. Mira el video ahora haciendo clic AQUÍ. 
j-hope ha destacado su inimitable identidad como músico en su primer mixtape Hope World, que incluye  7 canciones lanzadas en marzo pasado, que se mantuvo en la cima de la lista de álbumes top de iTunes en 63 regiones y se clasificó como número 38 en el listado Billboard 200. Esta vez, a través de la nueva canción "Chicken Noodle Soup (feat. Becky G)", regresa a la época en que aprendió a bailar. Incorporando el coro pegajosa de "Chicken Noodle Soup (Feat. AG aka The Voice of Harlem)" de Webstar y Young B, que fue una inspiración para él cuando comenzó a aprender a bailar, j-hope presenta su propia historia bailar y sus sueños en la letra coreana, mientras que Becky G participó en la composición de la letra en español e inglés, también usando su propia historia como inspiración. 
El proyecto se hizo realidad cuando ambos artistas citaron "Chicken Noodle Soup" como una de sus canciones favoritas de la infancia. Becky G es una de las superestrellas de música latina más importantes en EEUU y a nivel global, conocida por sus canciones 'Dollar', 'Mayores (Feat. Bad Bunny)' y 'Sin Pijama (Feat. Natti Natasha)', mientras que j-hope ha sido parte del proceso creativo de canciones exitosas de BTS como "Boy With Luv feat. Halsey","MIC Drop","MAMA","Blood Sweat & Tears","I NEED U" y "RUN" como letrista, compositor, productor y rapero. La actuación es una reinterpretación de la coreografía de la canción original que presenta movimientos dinámicos en un baile con un ambiente divertido y moderno que cualquiera puede seguir fácilmente.
Dirigido por Lumpens, el video musical sigue a j-hope y Becky G mostrando sus movimientos de baile impecables junto a más de cincuenta bailarines de regiones de todo el mundo. "Chicken Noodle Soup (feat. Becky G)" fue producido por los productores de Big Hit Entertainment, Supreme Boi, Pdogg y Jinbo, quienes trabajaron en canciones exitosas como "Pied Piper", "Anpanman" y "Look Here". Jaycen Joshua, socio de artistas como Camila Cabello, Beyoncé y Chris Brown, supervisó la mezcla; Chris Gehringer, que ha trabajado con Rihanna, Madonna y The Chainsmokers, masterizó la canción.