J Alvarez Y Olga Tañon Arrasaron Con "Que Fluya" En Premios Tu Musica Urbano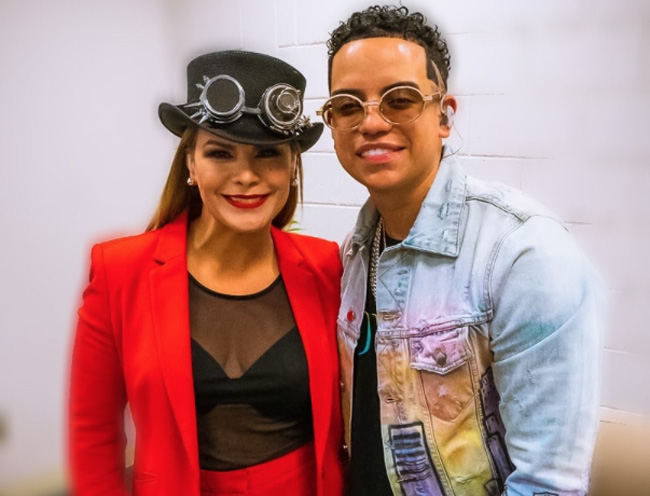 J Álvarez y Olga Tañón se presentaron juntos por primera vez con "Que Fluya" en Premios Tu Musica Urbano en Puerto Rico. La cancion, que habla de felicidad, des complicaciones, motivación, y positividad, fue todo un éxito en la tarima del Choliseo y en las pantallas de televisión a través de Telemundo.
Aunque el tema se estreno ese día, la audiencia presente no pudo detener su emoción y bailaron junto a "La mujer de fuego" y "El dueño del sistema" que llegaron con mucha energia al escenario. El tema, compuesto por ambos cantantes junto a Eliot "El Mago D Oz" Feliciano, Camille Soto, y Alberto Mendoza esta bajo el sello discográfico de On Top of the World Music, Mia Musa y Glad Empire.
El video oficial del tema que fue grabado en Puerto Rico bajo la dirección de José Javi Ferrer ya cuenta con mas de 5 millones de visitas en YouTube en menos de una semana.