Inmate dies after found unresponsive inside his cell at Harris County Jail, sheriff's office says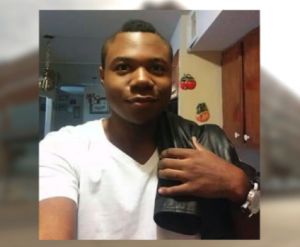 An inmate died after he was found unresponsive inside his cell at the Harris County Jail on Saturday, according to the sheriff's office.
The Harris County Sheriff's Office said in a news release that 30-year-old Ramon Thomas died after suffering "an apparent medical emergency."
Deputies said Thomas was found with a low pulse inside his cell. Harris Health medical staff tried lifesaving measures before he was taken to a nearby clinic, according to the sheriff's office.
At about 10:26 p.m., a Houston Fire Department ambulance took Thomas to Ben Taub Hospital, where he was pronounced dead at 10:44 p.m.
HCSO said Thomas had no obvious physical injuries. Thomas was booked into the correction facility on two charges of criminal trespassing and terroristic threat on April 19.
The Texas Rangers are investigating the death in accordance with state law that requires all jail deaths to be investigated by an outside law enforcement agency. Thomas' death has been reported to the Texas Commission on Jail Standards.
"The Sheriff's Office Internal Affairs Division is also investigating to determine whether all applicable policies and procedures were followed, which is standard following the death of a person in jail," HCSO said in part of a news release.
Thomas' cause of death will be determined by an autopsy conducted by the Harris County Institute of Forensic Sciences.
The incident marks the ninth reported death at the Harris County Jail this year, according to the nonprofit Texas Jail Project. Eyewitness News covered back-to-back deaths in January, an apparent suicide in March, and another medical emergency-related death in May.
In February, the jail's improved cleanliness after the four deaths in January was not enough to drop them from the state inspectors' non-compliance list.
Source: abc13.com