Inflation clouds new report of Texas outpacing the United States in adding jobs Nick Natario Image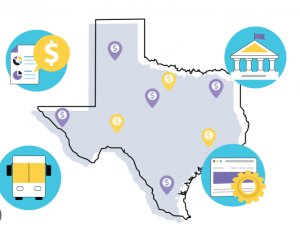 The latest Texas jobs report has state leaders giddy, but for some neighbors, there's no reason to celebrate yet.
State economic leaders couldn't contain their excitement about the latest jobs report. "A good news Friday," Texas Workforce Commission chairman Bryan Daniel said.
Texas has added more jobs than any other state over the past year, more than 600,000, to be exact.
So, why aren't some people thrilled? "I remember when I used to get my groceries for the week, and it was $50, and that just doesn't happen anymore," Caity Brown said.
"I remember just five years ago, you could get a dozen eggs for a dollar at Aldi," Jacel Houston recalled. "Now, they're $3.42."
"Everywhere you go, that's all they're talking about," Larry Jacobs said. "You go in the store. They went up on this. They went up on that."
The price of goods went up from this time last year, but lower than other places. Economists said it could remain above normal until next year.
It could come down faster but be tied to a recession.
It's an economic situation local leaders say Houston doesn't want.
"Twenty years ago, we had the benefit of oil and gas, which would also be going with the economy," Greater Houston Partnership chief economist Patrick Jankowski said. "Oil and gas is still important, but it's a much smaller share of the economy. We're much more dependent on the U.S. business cycle."
"In terms of a slowdown, no, not really," Daniel said. "I think we're seeing more consistency in the numbers as though they're finding the people that they want to have."
The unemployment rate has fallen close to where it was before the pandemic. Nationally, the unemployment rate is at 3.6%. In Texas, it's at 4%. In Houston, it's at 4.8%
While Houston's number is higher than the rest of the country, economists said that's not necessarily too bad.
"That doesn't bother me because of the way the rate is calculated," Jankowski said. "The is calculated based on how many people are looking for work. So, if the rate goes up, that means that is a higher percentage of people looking for work in Houston."
Jobs are available. Now some neighbors need to see the price of goods start to fall.
"It's hard to be optimistic and positive about the future when you don't see it coming down," Brown said. "Everybody will just keep used to it and accept it, sort of like putting a frog in a pot. When you boil it slowly, you don't hop out."