International Nurses Day 2023 – Hope, Peace & Health Security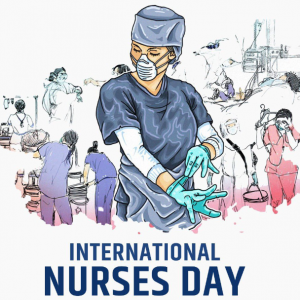 The WHO Nursing and Midwifery Global Community of Practice would like to invite you join us for a Webinar on International Nurses Day. The aim of the webinar is to recognize International Nurses Day by celebrating and thanking nurses around the world. It will highlight the WHO 25x25x25 campaign, using its mission to save lives as an opportunity for hope and a mechanism to build health security though high-quality education and training.
6 Government Chief Nursing and Midwifery officers (GCNMO) representing all WHO regions will be invited to present their country context of emergency care nursing and midwifery, and discuss their strategy to engage and support the WHO 25x25x25 emergency care campaign. WHO Director-General, Dr Tedros Adhanom Ghebreyesus will pay tribute to the vital work of nurses around the world and thank them for their contribution to UHC. Chief Nursing Officer, Dr Amelia Latu Afuhaamango Tuipulotu will talk about the importance of high-quality emergency care training and provide an update on the 25×25 x25 campaign. She will introduce 6 Government Chief Nursing and Midwifery Officers, representing each WHO Region, providing each with the opportunity to describe their strategy to strengthen nursing and midwifery competency in emergency care.
There will be an opportunity to put your questions to the GCNMO panel during a moderated Q&A session during the webinar. We hope you can join us for this special event on Friday 12th May, 3pm – 4.15pm CEST.