HPD cruiser barely misses woman before crashing into the home she just bought
The high-speed chase started on I-10 and ended in an east Houston neighborhood where the car was being chased and an HPD vehicle slammed into neighboring homes.
Thankfully, no one was hurt, according to the Houston Police Department, but one of the homeowners said the HPD vehicle nearly hit her.
"I was mowing right there and I just heard the sirens of the police and I just saw the car, the white car, it was gonna turn around but it couldn't," Rosa Hernandez told KHOU 11.
She saw the suspect's vehicle slam into her neighbor's home and then realized the HPD cruiser was coming straight for her.
"And I just saw the police coming and I didn't know what to do, I was so scared,' she said. "I just run between the houses because I didn't know if the people in the car were with guns or anything and I just stayed there."
Then her frightened dogs escaped through the gaping hole left by the police vehicle and they ran off, so Hernandez had to run down the street to get them.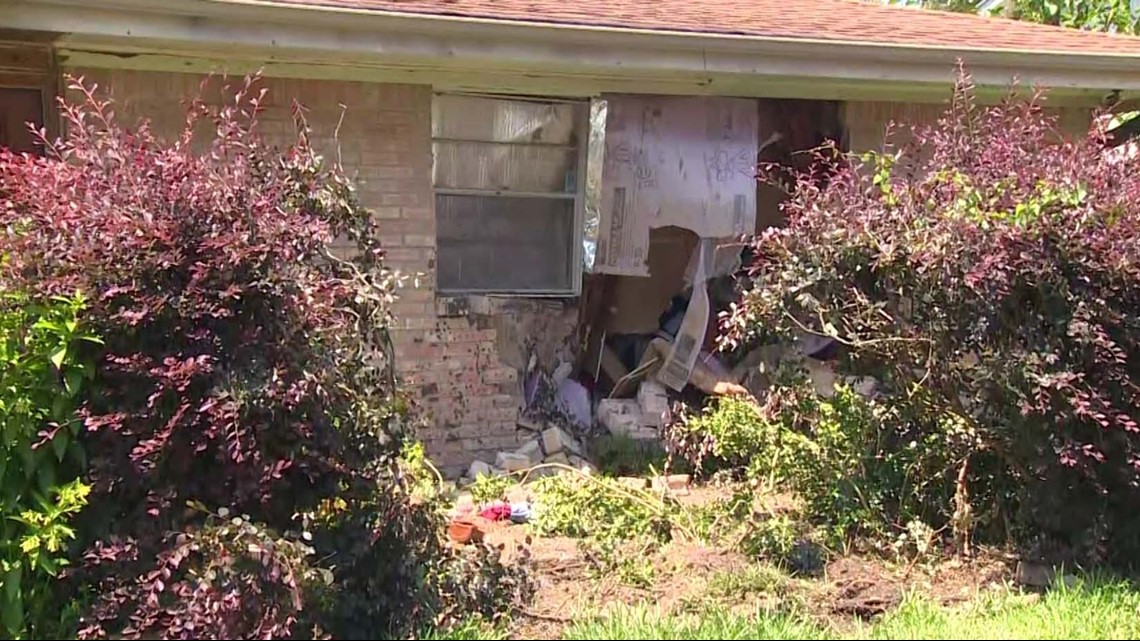 She said they just bought the house and moved in about three weeks ago.
"I was talking to my neighbor and she say it happened to her house before so I'm not sure what to think," she said. "But I'm just thankful to God that I was not hit by the car police."
That's when the HPD officer and the driver of the car being chased lost control, skidded through two yards and slammed into the houses.
We're working to find out why the police were chasing the person.