Houston Man Sentenced to Life in Prison for Shooting Father of Teen One Day After Fistfight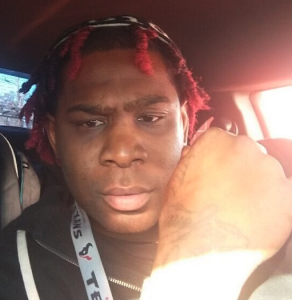 A Houston man who got into a fistfight with an 18-year-old at a southwest Houston apartment complex and then returned the next day and shot the teen's father was sentenced to life in prison for murder, Harris County District Attorney Kim Ogg announced.
"Having a gun means a person is taking on more responsibility, not getting more rights, and no one person should be judge, jury and executioner," Ogg said. "There is absolutely no reason this argument had to be settled with a fatal shooting."
Cecil Artelle Turner, 27, was sentenced to life in prison late Friday after a Harris County jury found him guilty after a weeklong trial for the murder of 36-year-old Anthony Mareno Jr. on May 12, 2021.
After the jury's guilty verdict, Turner asked that his punishment be determined by state District Judge Kelli Johnson, who handed down a life sentence.
Turner had been in a fistfight with Mareno's 18-year-old son the day before the murder. The two lived in the same apartment complex in the 2500 block of Westridge Street, near NRG Stadium.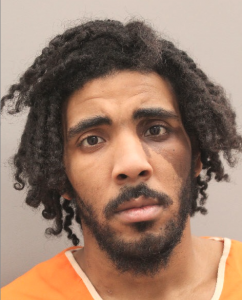 The next day, the teen's father, Mareno, confronted Turner as he drove into the apartment complex about 5 p.m.
Turner, who has a distinctive birthmark across his left cheek and was driving a bright-blue Dodge Charger, stopped in the parking lot and got out of the car with two handguns.
Mareno approached him and put his hands in his pockets as he started to talk to Turner. Turner instantly pulled a handgun and shot Mareno nine times, including three times in the back as he lay face down on the ground.
Witnesses who saw the incident said Turner then got back into his car and drove around Mareno's body as he left. Surveillance video showed that he checked his cellphone as he got in the car and drove away.
Houston Police Department patrol officers responded to the scene. Mareno was taken to the hospital, where he was pronounced dead.
Turner turned himself in the next day.
Assistant District Attorneys Brett Batchelor and Elizabeth Liberman prosecuted the case.
"The victim was trying to solve the conflict with a conversation and the defendant decided to solve the conflict with violence, which is how he tries to solve all of his conflicts," Liberman said. "What is truly awful is that you can see on the surveillance video that the victim's widow was trying to render aid and his two children had to witness their father dying."