Houston Man Sentenced to 22 Years for Drunken-Driving Crash That Killed 6-Year-Old Stepdaughter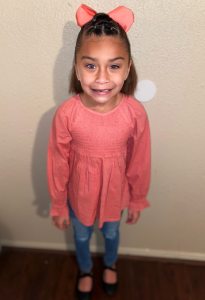 A Houston man was sentenced to 22 years in prison after pleading guilty to felony murder for killing his 6-year-old stepdaughter in a 2021 drunken-driving crash, Harris County District Attorney Kim Ogg announced.
"There is absolutely no excuse for driving drunk, especially with children in the car," Ogg said. "An innocent little girl died because of the criminal conduct of this man and it was felony murder, plain and simple."
Paul Rodriguez, 32, pleaded guilty to felony murder in the death of Zyra Longoria, who was killed in a crash on the Southwest Freeway near Fountain View in west Houston about 4 p.m. on Oct. 9, 2021. Felony murder means he caused the death of someone while committing another felony, in this case Driving While Intoxicated with a Child.
Rodriguez was intoxicated as he drove a black Honda Accord in and out of freeway traffic with three children: Zyra, the 6-year-old who was killed; a 4-year-old; and a 2-year-old. Rodriguez collided with an 18-wheeler, then hit a red Mercedes and then a box truck, according to investigators with the Houston Police Department.
Zyra flew from the Honda and was taken to the hospital in critical condition. She died the next day.
Rodriguez pleaded guilty and agreed to a sentencing hearing in front of a judge. State District Judge Andrea Beall heard evidence during an hours-long hearing on Wednesday and sentenced Rodriguez to 22 years.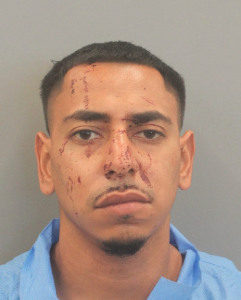 Assistant District Attorney Erandy Marquez, who is assigned to the DA's Vehicular Crimes Division, prosecuted the case. She said Rodriguez had a criminal record including possession of prescription drugs like muscle relaxers and marijuana. On the day of the incident, he had taken both.
"This could have been avoided, but it happened because he decided to consume a cocktail of drugs and then get behind the wheel with three little kids," Marquez said. "All of his decisions – and this was his repeated pattern of behavior – led to him killing someone."
She noted that intoxicated-driving crashes can injure or kill drivers, other people on the road and the people in the intoxicated person's car.
Rodriguez has to serve at least half of the sentence before he is eligible for parole, and he cannot appeal the conviction.