Houston Firefighters Assist in Holcombe Rd Wildland Fire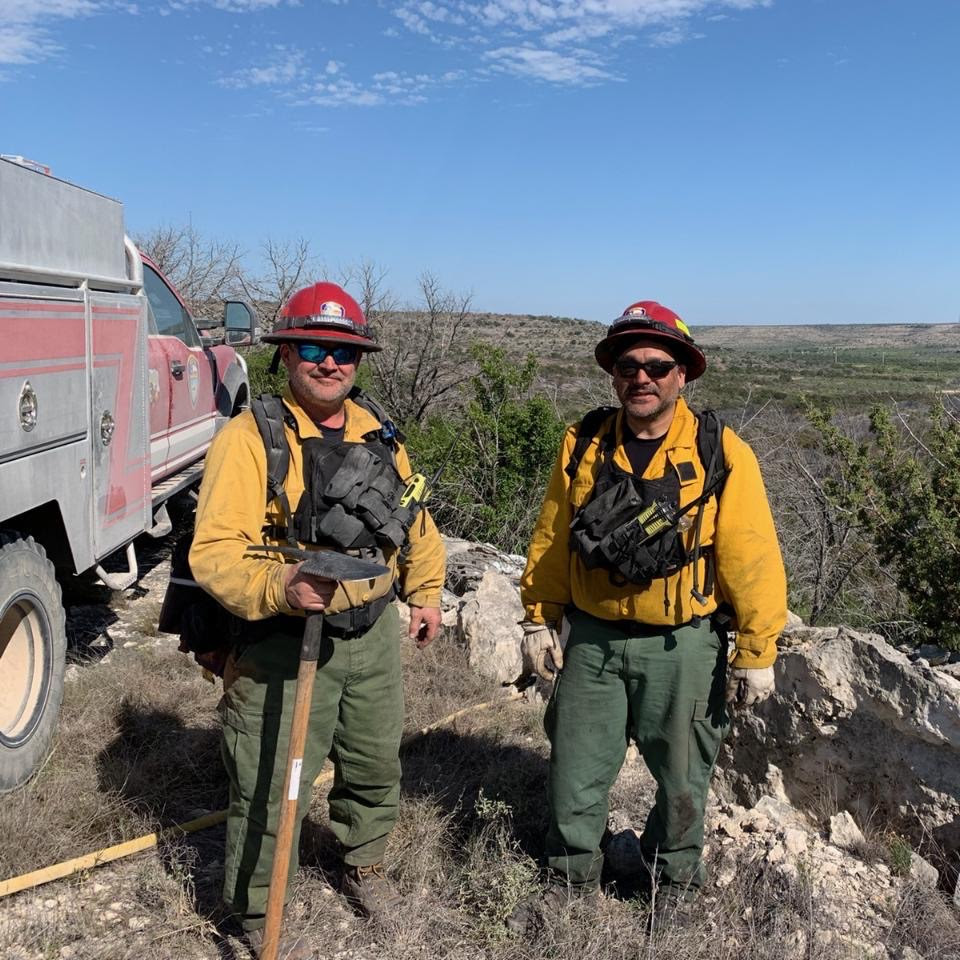 Two HFD Firefighters are currently deployed to the Holcombe Rd Wildland fire in Crockett Co in between Val Verde & Ozona Tx. Senior Captain Nicasio & Firefighter Steven Billnoske (Deployable Operations Group) have been on assignment since April 21st and were deployed as part of the Texas A&M Forest Service's Texas Interstate Fire Mutual Aid System (TIFMAS).

The task force was assigned primarily to the east side of the incident protecting numerous oil fields. More than 300 structures were threatened when TIFMAS sent five strike teams to assist the Texas A&M Forest Service and local fire authorities. The fire, initially 700 acres, grew by an additional 10,000 acres within 24 hours. The fire now is at more than 25,958 acres and 89% contained. HFD's recent acquisition of Booster 32 is being used for fire patrol and should return to Houston later this week.