HGO Digital – Season Announcement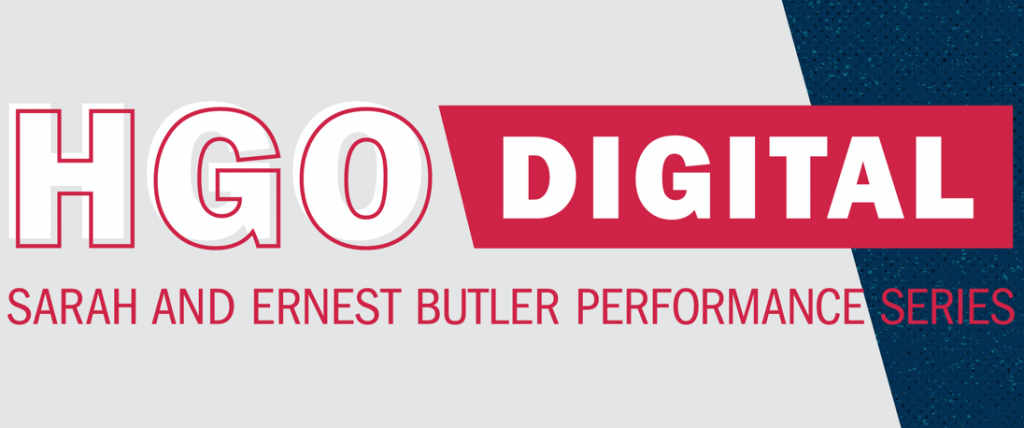 Welcome to HGO Digital
We are excited to announce the launch of HGO Digital, our all-new program of digital works for the 2020–21 season. Starting in September and extending through April 2021, we will release original video content bimonthly for you to enjoy from the comfort of your home, free of charge. HGO Digital, the Sarah and Earnest Butler Performance Series, includes four operas, three concert events, and a special documentary project on the making of HGO's The Snowy Day, a world premiere opera based on the children's book by Ezra Jack Keats. In addition, the new "Live from the Cullen" recital series will feature some of the opera world's most renowned stars direct from our stage in Houston starting with beloved soprano, Tamara Wilson. To read more about the season, click here for our press release.
To support the series, Sarah and Ernest Butler, long-time HGO supporters, have made an extraordinarily generous gift to help underwrite HGO Digital programming. The pledge will support both Houston Grand Opera and Austin Opera, creating a strategic partnership between the two Texas companies.
Accessing our season will be extremely easy and a better experience than ever before. Of course, you will be able to watch our videos on the new HGO.org via your laptop, smartphone, or tablet. However, through our partnership with Marquee TV, and their streaming apps, available via Roku, Apple TV, Fire TV and more, you can watch HGO on your television at home.
As a loyal HGO supporter, we have made this content free to access as we believe it is important to continue bringing you great art. While we know that streaming video cannot replace the experience of in-person opera, we are planning a wide range of events surrounding the operas to encourage interaction with your fellow opera lovers. More details about supplementary programming will be sent closer to the performance dates.
Thank you for your continued support!