Governor Abbott Meets With Lawmakers Following El Paso Shooting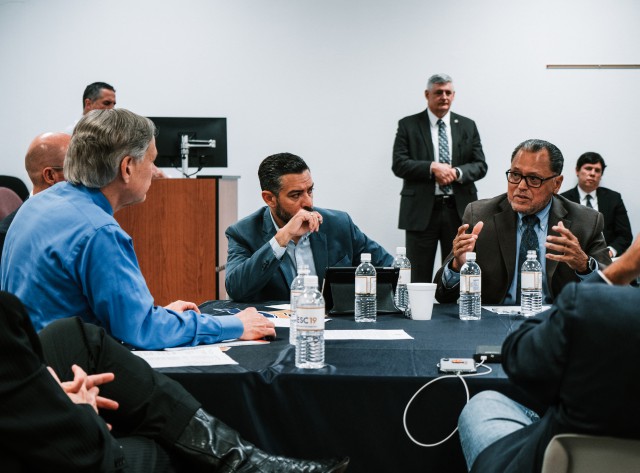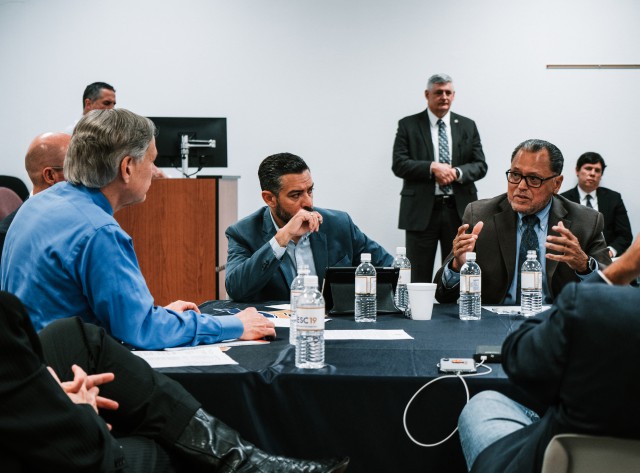 Announces Over $5.5 Million in Immediate State Funding to Assist with Recovery Efforts
Governor Greg Abbott today hosted a meeting with statewide officials and members of the El Paso state delegation following the tragic shooting in El Paso on Saturday, August 3rd. The elected officials collaborated on potential strategies to improve the safety and security of Texas communities. Governor Abbott also announced a series of upcoming roundtable discussions with elected leaders and experts to develop meaningful solutions.
The Governor was joined by Lieutenant Governor Dan Patrick, Speaker of the House Dennis Bonnen, Senator Jose Rodriguez, and Representatives Cesar Blanco, Art Fierro, Mary Gonzales, Joe Moody, and Lina Ortega for the meeting.
"The entire state of Texas continues to grieve the tragedy in El Paso," said Governor Abbott. "While our hearts remain broken, it is our responsibility to show the resolve that is needed to address this shooting and begin the process of working together to lay a groundwork of how we are going to respond. The people of Texas — including the people of El Paso — deserve to be safe, and it is our responsibility to ensure that safety."
Governor Abbott also announced that the state of Texas will be providing over $5.5 million in immediate financial assistance through the Criminal Justice Division (CJD) of the Governor's Public Safety Office for law enforcement agencies and the community of El Paso.
$550,000 in financial grant assistance will be administered to law enforcement agencies that bravely responded to the shooting on August 3rd, 2019 to aid in reimbursement for overtime costs.
$5 million in financial grant assistance will be administered through the following services and initiatives throughout the El Paso community:
Psychological First Aid: Through the Local Mental Health Authority Emergence Health Network, psychological first aid and crisis counseling is available immediately and will be offered free of charge and long-term to survivors and those in the community experiencing vicarious trauma.
State Behavioral Health Services: At the request of Governor Abbott, Texas Health and Human Services Commission (HHSC) has deployed CJD-funded staff from HHSC's Disaster Behavioral Health Services section to coordinate behavioral health assistance to the local community, conduct behavioral needs assessments, and provide strategic planning and care coordination with local service providers.
County Reimbursements: The state can aid the prosecution of the alleged suspect through funding streams available at CJD. This includes expert witness fees, investigation, increased security, juror fees, and more. Indigent defense or related defense costs are not eligible. Costs associated with overtime for El Paso County's Office of the Medical Examiner and Sheriff's Office for increased correctional needs are also eligible.
School-Based Mental Health Services: CJD is offering funds to ensure Independent School Districts have the on-site resources they need to support students affected directly or indirectly. Referrals for youths with higher acuity behavioral health and psychological needs will also be available.
Family Resiliency Center (FRC): To support the long-term needs of the community, CJD will provide funding to establish an FRC in El Paso. As implemented in Santa Fe, Las Vegas, and other communities that experienced a mass shooting, the FRC will be a focal point for community services including mental health needs, legal services, faith-based assistance, and public information.
Post Critical Incident Seminars (PCIS): PCIS is an intensively focused therapeutic seminar with an emphasis on peer support to assist first responders suffering from traumatic stress. These seminars are eligible for CJD funding.