Governor Abbott Honors Veterans At National Museum Of The Pacific War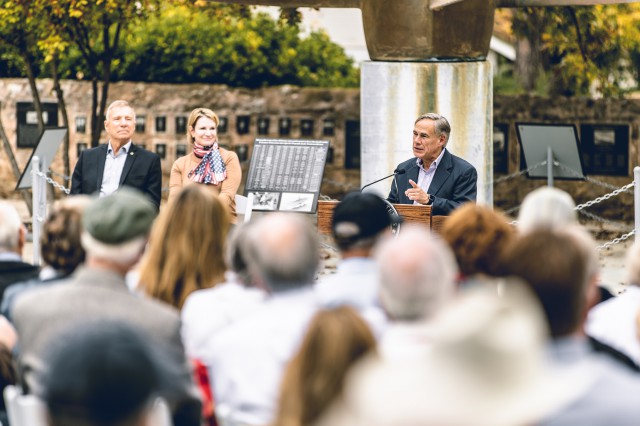 Governor Greg Abbott today delivered remarks at the National Museum of the Pacific War (NMPW) Veterans Day Ceremony in Fredericksburg. Governor Abbott thanked the men and women who have bravely served in our armed forces, and highlighted the important work that NMPW and the Nimitz Foundation do to preserve the legacy of those who fought valiantly the Asiatic-Pacific Theater during World War II.
"It is because of our veterans and those serving around the world today that America remains the brightest beacon of freedom the world has ever known," said Governor Abbott. "Today and every day, we must honor the men and women who put service above self and who bravely fought to defend our nation and promote security around the world. While we can never fully repay the debt we owe our veterans, we have a responsibility to preserve their legacy and the freedoms for which they fought. To all our veterans, I share with you the enduring gratitude of the people of Texas."
The National Museum of the Pacific War honors millions of Americans who stood for freedom and democracy to defeat the enemy in the World War II's Asiatic-Pacific Theater. The museum complex spans six acres and encompasses more than 50,000 square feet of indoor exhibits, state-of-the-art archives and collections, and interactive media presentations, in addition to outdoor exhibits and memorials. The Nimitz Foundation is named after Admiral Chester Nimitz, the Texas-born commander of the Pacific Fleet in World War II. The organization provides financial support to the NMPW.