Governor Abbott Delivers Remarks At Grand Re-Opening Of BP Westlake Campus In Houston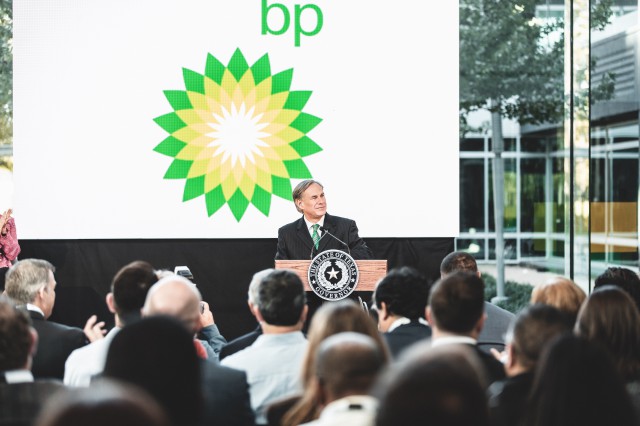 Governor Greg Abbott today delivered remarks at the grand re-opening of BP's main building at its Westlake Campus in Houston, which was damaged by flooding from Hurricane Harvey in August 2017. The Governor spoke of the strong and resilient partnership between BP and the state of Texas, and discussed Texas' continued efforts to cultivate an innovative and prosperous energy sector.
"The re-opening of BP's campus is illustrative of the Houston community's resilience following Hurricane Harvey, and it is more proof that Texas continues to come back stronger than ever before," said Governor Abbott. "BP's presence in Houston is vital to this community, and to Texas' role as the national leader in energy production. I am grateful to BP for their continued investment, and for their work to foster an even stronger partnership with the Lone Star State."
BPengages in the development, production, and exploration of oil and natural gas. Their U.S. headquarters is located in Houston. The Houston area represents BP's largest employee base anywhere in the world. BP's operations in Texas include oil and gas exploration and production, research and technology development, natural gas power and natural gas liquids trading, petrochemical production, wind power generation, and shipping.