Fourth of July 2023: Making your ride road-trip ready for holiday weekend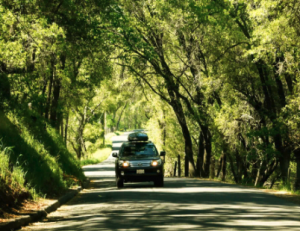 Are you among the record number of people expected to take a road trip this holiday weekend? Now's the time to make sure your car won't leave you stranded on the side of the road.
First, be sure your vehicle has an emergency kit and water in case you get stuck.
AAA Texas expects a record 3.2 million Texas road trippers this holiday weekend, and a record 20,000 calls for roadside assistance, which can be avoided by making a good B.E.T. (Batteries, Engine, Tires)
"Check your Battery, Engine, as well as your Tires," said Josh Zuber with AAA Texas. "Make sure there's no corrosion on your battery, that the clamps are good, the battery is not loose, and make sure it's 3 years old or newer."
"Look at the belts and the hose, make sure there are no cracks, wear and tear that could put you in some danger," he added.
Make sure the coolant is filled up and has been flushed according to your manufacturer's recommendation. And check the tires.  Some tire shops, like Discount Tire, will check them for free.
"Looking at that tire itself, it's in that caution zone where we do recommend replacement especially going on long road trips during the summer," explained Adrianne Williams, a Store Manager with Discount Tire.
The U.S. Tire Manufacturers Association says more than half of all drivers don't know how to check a tire's tread.  You can buy a tire tread depth gauge for a few dollars, or use a quarter.
"Flip it upside down and check in several spots on your tire. And if there's any space between Washington's head and tread, it's time to get some new tires really soon," said Zuber.
You can check the tire's age by seeing the date it was manufactured printed on the side.
"We do recommend replacement at 6 years of age because tires at six years and older will have a higher risk of tread separation, sidewall bulges, and other tire-related problems. So this tire itself was made in the year 2020," said Williams.
And check the air pressure. A tire pressure gauge costs under a dollar. Be sure to check your spare tire's air pressure, too. And remember, the sun wears out wiper blades so replace them every six months.
Source: www.fox26houston.com