Exploring the impact of digital youth mental health services supported by NHMRC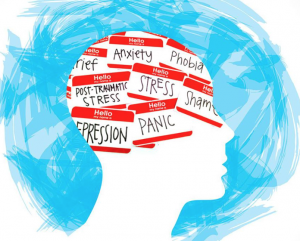 The impact of digital mental health support for young people will be explored thanks to almost A$1.5m funding from the National Health and Medical Research Council (NHMRC).
Professor Mario Alvarez-Jimenez from the Faculty of Medicine, Dentistry and Health Science's Centre for Youth Mental Health received a Partnerships Project grant for Evaluating the Impact Of Digitally Enhancing Australian Youth Mental Health Services (EVOLVE).
EVOLVE will assess the impact and cost-effectiveness of Orygen's world-leading digital intervention MOST (Moderated Online Social Therapy), developed by Professor Alvarez-Jimenez and his team and rolled out to 75 youth mental health services in 2020 and 2021.
MOST allows users aged 12 to 25 to engage with resources and talk with clinicians, consultants and peers via a safe and moderated online network.
The program was designed to overcome access barriers to effective and sustainable care for young Australians, who experience mental health issues at a rate of one in four and, when seeking help, often encounter an overwhelmed and outdated system.
Professor Alvarez-Jimenez believes funding an evaluation of digitally enhanced mental health care services is essential in planning for long-term improvements.
"We face a critical and urgent need to improve mental health care for young people in Australia," Professor Alvarez-Jimenez said.
"Our alternative and accessible platform MOST is underpinned by more than a decade of research and development, and this funding will allow us to find out how we can continue to improve the services, and make them available to more people with mental health challenges.
This will hopefully help to alleviate pressure on the system and create choices within the traditional one-size-fits-all therapeutic landscape."
The Partnership Project will be funded over three years. EVOLVE is also supported by the Victorian and Queensland Departments of Health, the Children's Hospital Foundation, Orygen and the Telstra Foundation.