Deshaun Watson: "We can't get frustrated"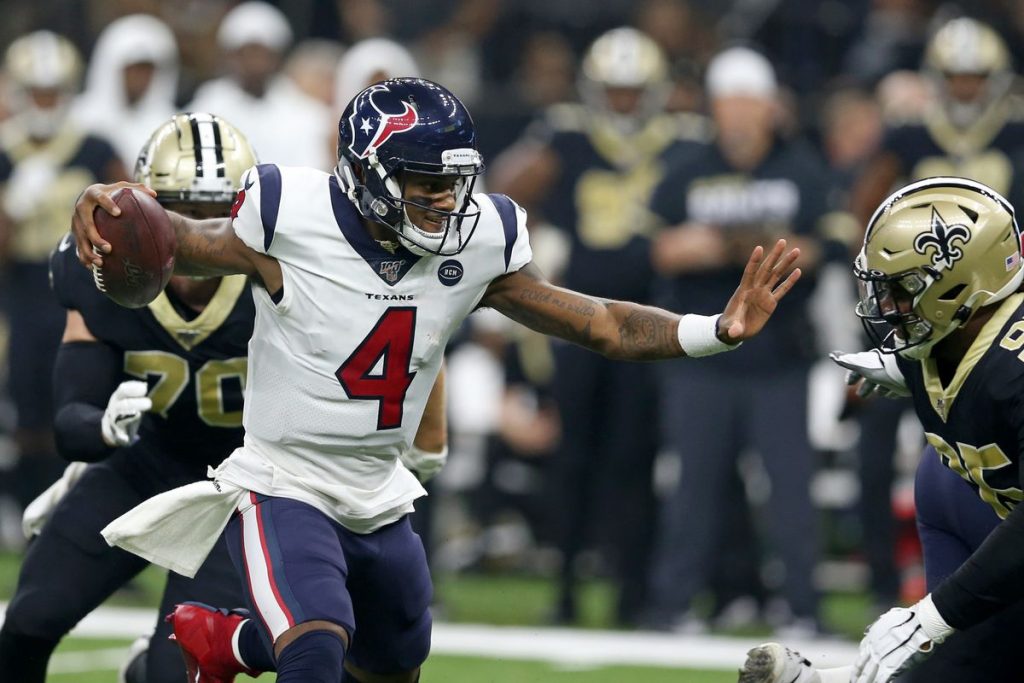 One day after their 30-23 loss at Indianapolis, the Houston Texans are ready to turn the page to their Week 8 game against Oakland.
"We can't get frustrated," quarterback Deshaun Watson said. "We can't get discouraged. We have to keep a positive energy and stay motivated. Like I said, anything can happen. This is the NFL. It's a new week every week."
The Texans entered Sunday's game tied for an AFC-best redzone touchdown efficiency. In the first half against the Colts, Houston settled for field goals on the first three trips to the red area. Watson and the offense eventually got things moving, finishing with 391 total net yards (100 rushing, 291 passing) and 21 first downs (six rushing, 15 passing) in the loss. Both DeAndre Hopkins and Kenny Stills had over 100 yards receiving. Hopkins caught nine passes for 106 yards and a touchdown, while Stills hauled in four catches for 105 yards. Carlos Hyde and Duke Johnson collectively rushed for 69 yards, averaging 3.6 yards per carry, gaining most of those yards in the second half.
"For us we just have to stay patient," Watson said. "We have to continue to try to run, continue to try and do what we do and run right at them and push the ball. The biggest thing is really getting that front – those running backs comfortable enough so they can squeeze through. There were a couple drives in the second half where we were gashing them a little bit, eight-to-10 yards back-to-back. We just have to keep going and keep being patient. That's what we did last week and this week we tried to. It was just a little too late."
The Texans, who led the division heading into Week 7, are now 4-3 and in second place behind the 4-2 Colts. Both the Tennessee Titans and Jacksonville Jaguars won their respective games and improved to 3-4 on the season.