County Attorney Vince Ryan's Community Protection Program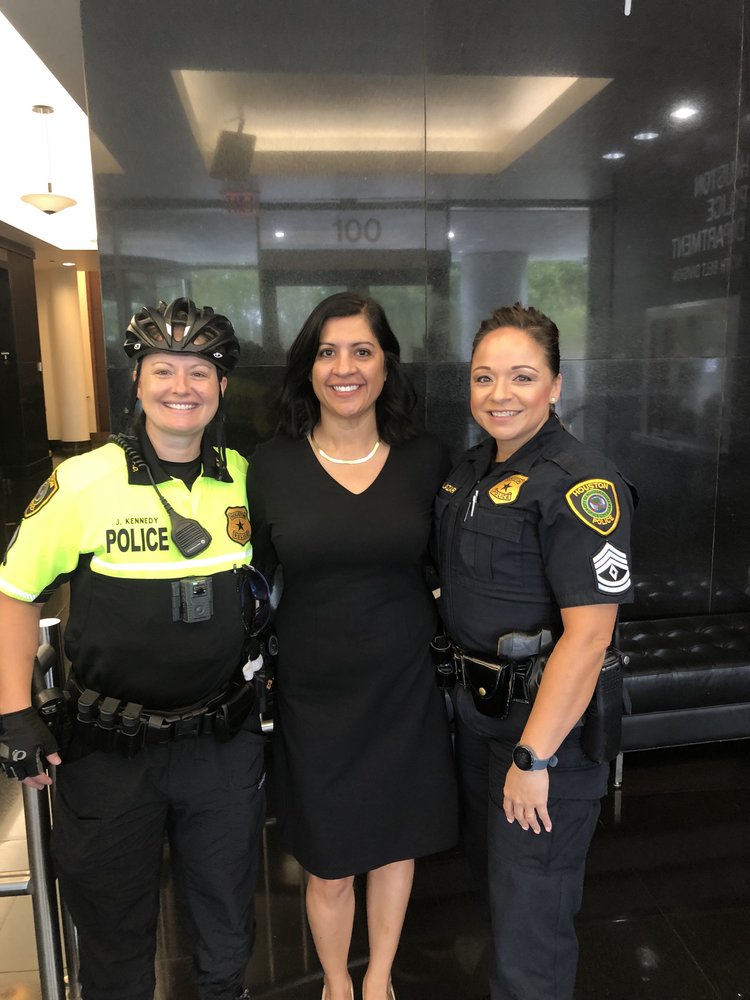 Harris County Attorney Vince Ryan has added the North Houston District to his Community Protection program.
The North Houston District will join five other management districts in the program that provides additional resources from the County Attorney's Office to focus on properties within the districts where habitual criminal activity occurs.
"We are pleased to have the opportunity to work with the North Houston District in innovative ways to help protect neighborhoods and improve the quality of life for all Harris County residents," County Attorney Ryan said.
County Attorney Ryan's Community Protection program was started in July 2011 in the Spring Branch, Southwest and Brays Oaks Management Districts. It has since been expanded to include East Aldine and International Management Districts.
The partnership was formally announced during a media tour hosted by the North Houston District on Tuesday, May 21. Celena Vinson, Managing Attorney for the Litigation Practice Group, was on hand to represent the County Attorney's Office in the announcement.
The North Houston District is a special purpose district created by the Texas Legislature that uses public and private partnerships to provide enhanced services in public safety, planning and development, beautification and maintenance of public rights of way, and development of parks and trails. The District covers a 12-square-mile area in North Houston bordered by the Hardy Toll Road to the east, Airtex Boulevard/Drive to the north, Veterans Memorial to the west and West Road to the south.
Under the program, the district and the County Attorney's Office work with owners of property where crime is routinely occurring to help the owners voluntarily take steps to reduce crime. When the owners fail to take reasonable steps, the County Attorney can file civil lawsuits to seek a court order to require the owners to take measures to reduce crime. Some of the court-ordered measures the County Attorney has obtained include adding security guards, surveillance cameras, and lighting. Sometimes a judge will order businesses to fix fences, make other repairs or conduct criminal background checks on tenants.
In the past year, the County Attorney's Community Protection program has forced places known for illegal activity to close down, including a crime-ridden Spring Branch apartment complex, an illegal game room where a guard had been kidnapped, and several after-hours clubs serving liquor without a license.