Comcast's David L. Cohen and Mayor Sylvester Turner Unveil $175,000 Complete Communities Investment at Eight Million Stories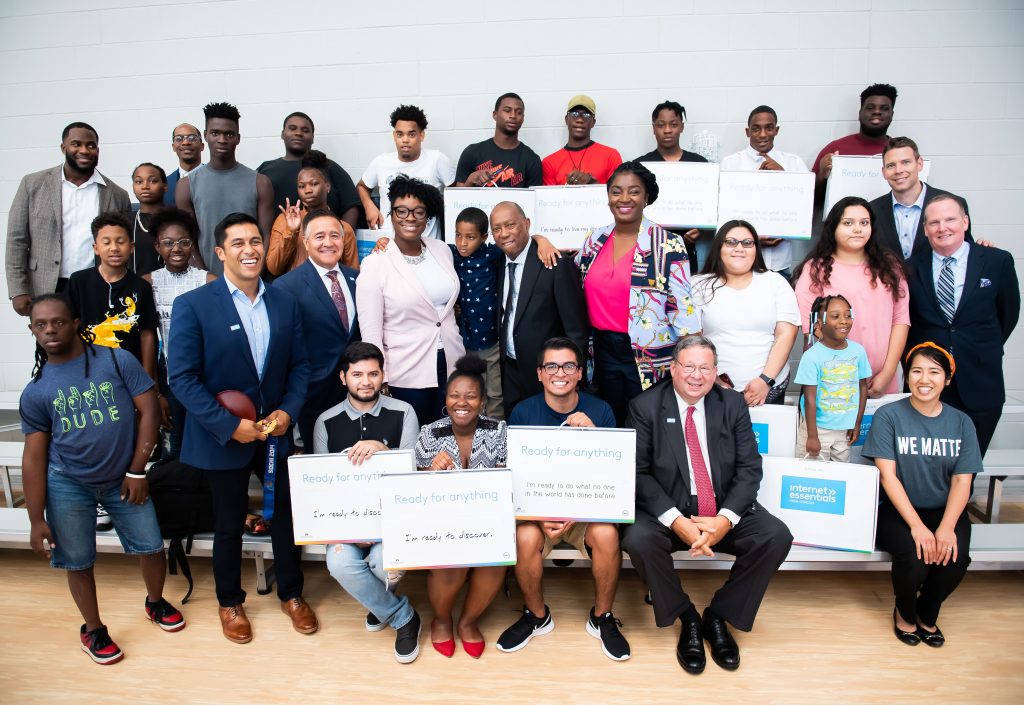 Comcast NBCUniversal and the City of Houston Mayor Sylvester Turner announced a grant for the City of Houston's Complete Communities initiative at Eight Million Stories, along with several surprises for the teens in attendance. During the event, Comcast's Senior Executive Vice President & Chief Diversity Officer, David L. Cohen, surprised students who use the 8 Million Stories Computer Lab with a free laptop and six months of complimentary services.
As part of this project, Comcast announced that it will provide funding for technology centers. These technology centers will offer digital skills training opportunities, including STEM programing, NCCER Core training, robotics, fashion design and an introduction to laser cutting programs.
• David L. Cohen, Comcast, Senior Executive Vice President & Chief Diversity Officer, Comcast NBCUniversal • Ralph Martinez, Comcast, Houston Regional Senior Vice President
• Rico Roman, Two-time Paralympic Gold Medalist and Purple Heart Recipient
• Marvin Pierre, Eight Million Stories, Founder
• Jeremy Ford, Vice President, Giving & Social Innovation, Dell Technologies