Collapse kills 3, injures 1 during construction of new Marathon Oil HQ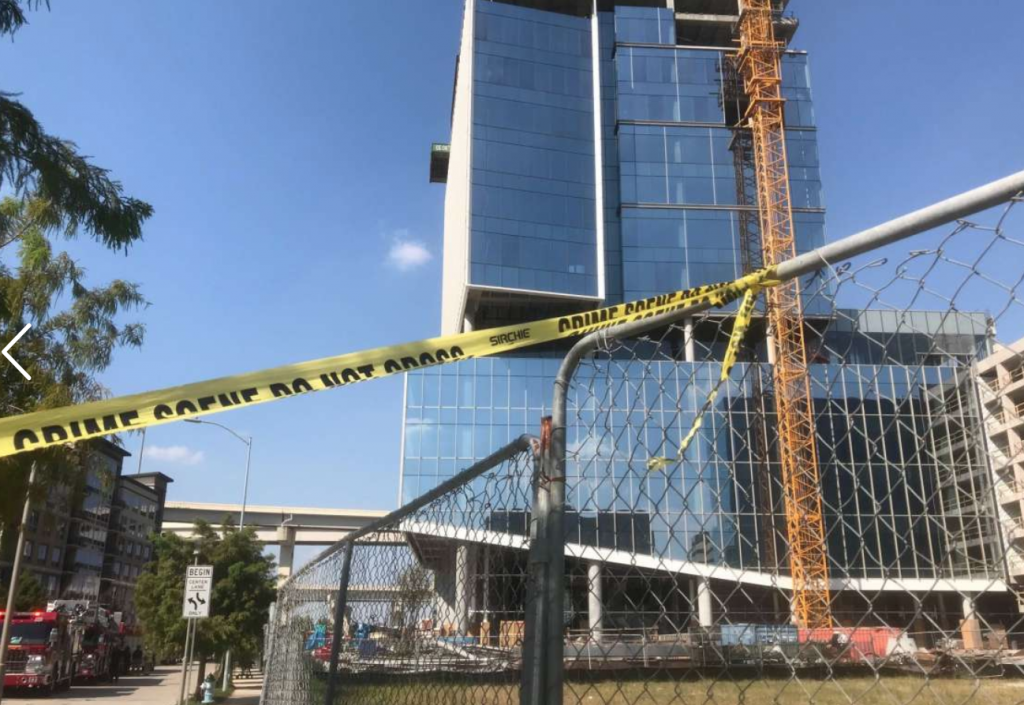 Three workers are dead and one is injured after a stairwell collapsed at the future headquarters of Marathon Oil.
The collapse occurred at 1:32 p.m. Monday at the 15-story tower under construction on Town & Country Boulevard, near CityCentre mixed-use development, according to the Houston Fire Department.
Three people died when the interior stairwell failed. The injured worker was rescued and taken to the hospital in stable condition, HFD confirmed.
At a 5 p.m. news conference, HFD Asst. Chief Ruy Lozano provided new details. He said the incident occurred in the scissor stairwell around the building's 13/14th floors. The stairwell crumpled, falling "pancake style," bringing the stairwells and landings below down with it, trapping the bodies of the three workers in the rubble.
Lozano said firefighters were concerned about potential secondary collapses around the stairwell.
"Currently, there is no body recovery in process," he said.
Building engineers from the construction company and the city of Houston were evaluating the building and working to make sure it was fully stabilized, he said, explaining that recovering the bodies of the three construction workers killed in the collapse could take "hours to days."
"We're going to take all the time necessary to ensure the safe recovery of the bodies," Lozano said. It's a very unstable structure."
All 240 workers have been accounted for, officials said. The collapse was internal, but from the outside, the stairwell could be seen lying in heaps.
The Houston Fire Department Rescue Team is on site and working with an engineer.
Hines is the development manager of the future Marathon site. Harvey Builders is the general contractor. According to the Texas Department of Licensing and Regulation, the office building is scheduled to be completed summer 2021.
Houston-based Harvey Builders is one of the city's largest private companies. It had $1.4 billion in revenue last year, according to a 2020 Chronicle survey.