Cleveland Browns' Star QB Deshaun Watson Out for the Season Due to Shoulder Fracture and Ankle Sprain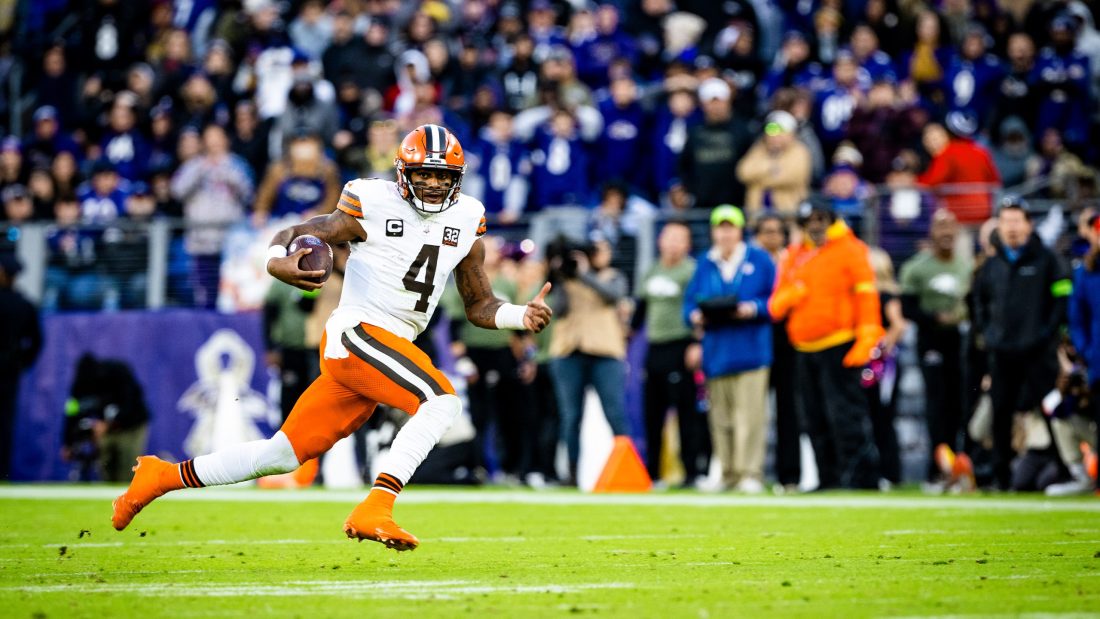 The Cleveland Browns issued an official statement regarding quarterback Deshaun Watson:
Following a magnetic resonance imaging (MRI) on Monday to assess injuries sustained during Sunday's 33-31 victory over the Baltimore Ravens, Deshaun Watson's left ankle was diagnosed with a high-ankle sprain. Additionally, postgame, Watson reported newfound discomfort in his right shoulder, experienced after a hit in the first half. Subsequent MRI scans revealed a displaced fracture to the glenoid.
Despite delivering a commendable performance and completing the game, consultations with Browns' Head Physician, James Voos, MD, and renowned shoulder specialist, Neal ElAttrache, MD, concluded that immediate surgical intervention is necessary to prevent further structural damage. Consequently, Watson will be placed on season-ending injured reserve, with a full recovery anticipated for the commencement of the 2024 season.