Celebrating Her Majesty the Queen's 70 years on the throne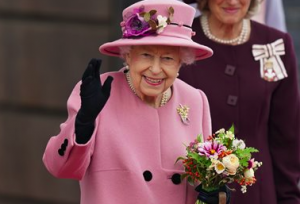 There will be jubilee jubilation in Tower Hamlets, as neighborhoods, streets, and communities across the borough get set to join in celebrations to mark the Queen's Platinum Jubilee.
The council has approved 17 applications for street parties and given permission for nine park events to take place over the special four-day bank holiday weekend from 2 to 5 June.
Lutfur Rahman, Mayor of Tower Hamlets, said: "We are looking forward to celebrating the Queen's Platinum Jubilee. The many events taking place across Tower Hamlets are a fantastic opportunity for people of all ages and backgrounds to come together, connect with others and celebrate this momentous national milestone."
In addition, 25 funding awards have been granted from a Jubilee Celebration Events Fund, managed by the East End Communities Foundation to organisations holding events and street parties to celebrate the Queen's Platinum Jubilee.
Tracey Walsh, East End Communities Foundation CEO, said: 'We're delighted to have managed the LBTH Jubilee Celebrations Events fund.  With more than 24 celebrations being supported the Jubilee weekend in Tower Hamlets will certainly be lively and a great opportunity for this wonderfully diverse borough to come together and celebrate this special occasion."
In the run up to the jubilee weekend, Tower Hamlets Local History Library & Archives will host an event on Saturday 21 May to showcase the archives illustrating historic street parties in the East End, ranging from the Peace Parties of 1919 to the 2012 Olympics.
The library has acquired a new collection of photos of street parties that were held for the Queen's Coronation in 1953 and the Golden Jubilee in 2002. They were taken by Stan Jones, who died in December age 91. He had lived in the same house in Bow since 1939 and was a keen amateur photographer, leaving a big collection of prints and glass plate negatives
The event will also feature a creative family workshop where visitors can make bunting and decorations inspired by old photos. In the afternoon there will be talks from our local history librarian on the resources we hold for researching the history of your house, street and the people who lived there.
The council is also hosting jubilee-themed events in the borough's parks during half-term week.
On Friday 3 June there will be arts and crafts sessions in King Edward Memorial Park, Wapping, where children and families can make cardboard crowns, tiaras and swords.  We will also be taking a look at the royal heritage of Tower Hamlets parks.
And on 5 June residents and visitors are invited to visit Victoria Park, to celebrate HM The Queen's Platinum Jubilee, as part of the bandstand season, brought to the public by Victoria Park Friends Group in partnership with Tower Hamlets Council. London Metropolitan Brass Band will perform on the bandstand from 2pm.
On Sunday 5 June, Tower Hamlets Homes (THH) is celebrating the Queen's Platinum Jubilee by hosting a traditional east end street party for the community on Jubilee Street, Stepney Green. The historic occasion will see a stretch of Jubilee Street closed to traffic to make way for the celebrations that will include free food, drink, children's entertainers, a bouncy castle as well as music from live DJs.
The event will celebrate the long reign of Queen Elizabeth II. Jubilee Street has always been directly associated with royal celebrations and it was named after Jubilee Place, a small alley named in honour of Golden Jubilee of King George III in 1810.
Approximately 320m of the road will be closed to through traffic on 5 June. THH has worked with Tower Hamlets Council to close the road and ensure appropriate diversions are in place in place between Redmans Road and Stepney Way. The celebrations will spread down the length of the street and will roughly cover the length of three football pitches.
In addition to the party on Jubilee Street, THH's Community Partnerships Team have provided grants to six tenants and residents' associations so that they can organise their own celebrations during the four-day bank holiday weekend. Promoting and supporting community cohesion is one of the core objectives of the team. The events they are supporting over the Jubilee weekend will help neighbours to get to know each other and create connections within their communities.