Bledsoe Scores 23 to Lead Bucks past Rockets, 108-94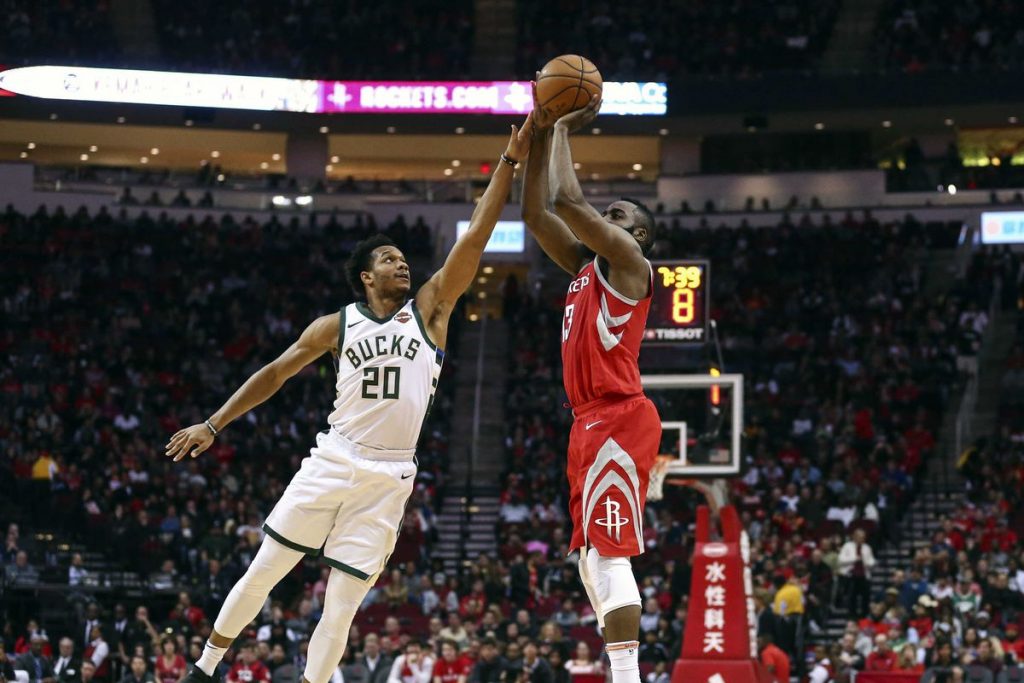 Eric Bledsoe stole the show in a marquee matchup between the Milwaukee Bucks and Houston Rockets on Tuesday night.

With top-billing going to MVP front-runners Giannis Antetokounmpo and James Harden, the feisty Bucks' guard turned in one his best all-around performances of the season as the Bucks pulled away for a 108-94 victory on Tuesday night.

Bledsoe poured in 23 points, including 16 in a decisive third quarter, and tightly guarded Harden for most of the game. Bucks coach Mike Budenholzer praised Bledsoe's allaround performance. Antetokounmpo had 19 points and 14 rebounds for Milwaukee, which improved to an NBA-best 56-19.

Harden scored 23 points and Chris Paul had 19 for Houston, which lost for just the third time in 17 games. Harden shot just 9 of 26, including 1 for 9 from 3-point range with Bledsoe closely guarding him throughout most of the game.

After a tightly contested first half, the Bucks grabbed control in the third, sparked by Bledsoe's clutch shooting. Leading by five at halftime, Milwaukee built a 19-point lead in the third.
Bledsoe went 4 of 5 on 3-pointers in the period after missing his only two attempts in the first half. His third-quarter output, which included a single-handed 11-0 run, nearly matched the 18 points
scored by Houston.

Milwaukee held the Rockets at bay for most of the fina quarter, maintaining a double-digit lead throughout before clearing the bench with about a minute left.

The Rockets jumped out early, building a 10-point first-quarter lead without Harden doing the bulk of the scoring. Danuel House Jr. paced Houston with nine points in the period, making all three of his 3-point attempts. The Bucks struggled in the opening period, shooting just 8 of 25, including 3 for 13 from deep. Khris Middleton missed all six of his shots in the first quarter.
Milwaukee fought back in the second and eventually grabbed the lead. A key sequence came midway through the quarter when, after a basket by Ersan Ilyasova, Bledsoe stole the
inbounds pass, scored and then
stood face-to-face with Harden
under the basket as the crowd
roared.
The Bucks led 58-53 at the
break, paced by Antetokounmpo's
13 points and eight rebounds.
Houston coach Mike D'Antoni blamed an uncharacteristic
rash of turnovers in the second
quarter for allowing the Bucks to
grab the lead.