Astros unveil schedule for 2020 season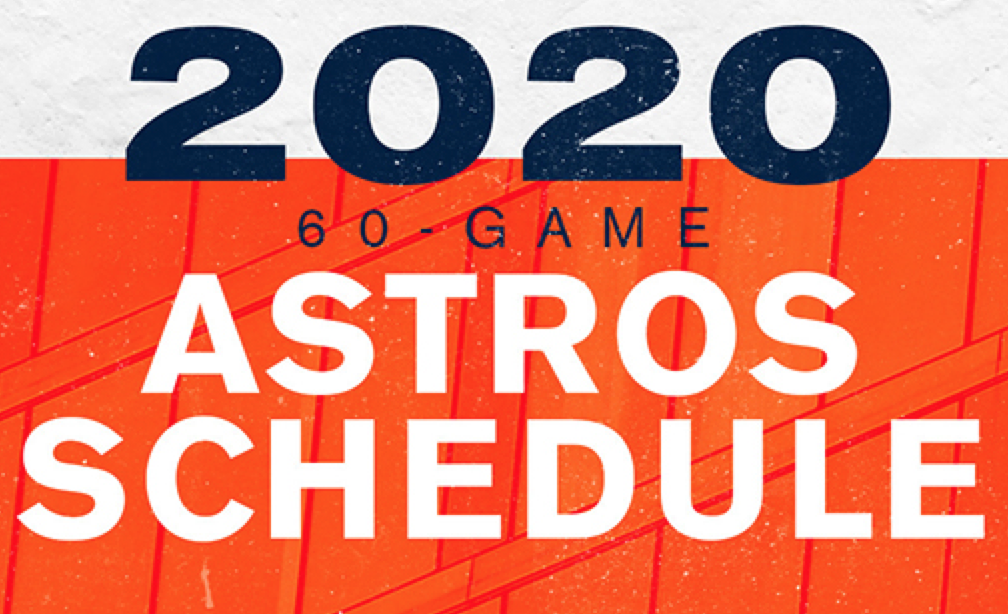 Home-and-away series against the Dodgers in a 2017 World Series rematch highlights the Astros' 2020 regular-season schedule, which will begin on July 24 at Minute Maid Park against the Mariners at 8:10 p.m. CT on MLB Network. 

The Astros, the defending American League champions who beat the Dodgers in seven games to win the 2017 World Series, will begin the season with six games at home — four against the Mariners (July 24-27) and two against the Dodgers (July 28-29). They will play at Dodger Stadium on Sept. 12-13. 

The 2020 regular season, which has been delayed four months because of the coronavirus pandemic, will see the Astros play 40 games against AL West opponents and 20 games against National League West opponents. Houston will finish the regular season with a seven-game road trip to Seattle and Texas, with the Rangers playing host to the Astros at brand-new Globe Life Park from Sept. 24-27 to end the season.