Astros coach Alex Cintrón suspended 20 games for part in A's brawl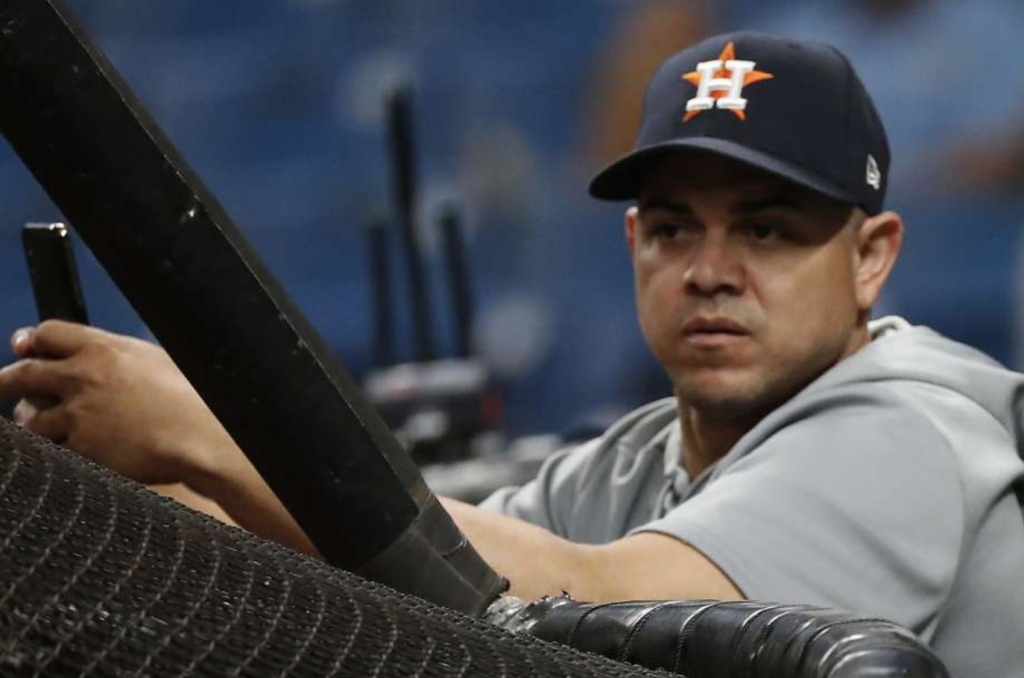 Astros hitting coach Alex Cintrón received a 20-game suspension for his actions toward A's outfielder Ramon Laureano during Sunday's benches-clearing melee in Oakland. Laureano, who charged the Astros bench after being provoked by Cintrón, was suspended six games by Major League Baseball.
Cintrón's suspension is believed to be the longest issued to any major league coach and the longest for any on-field incident in at least 30 years. Reds manager Pete Rose was suspended 30 games in 1988 after bumping an umpire while arguing a call.
Laureano is appealing his suspension. Cintrón's discipline is effective immediately.
The suspensions are steep due to the teams' blatant violations of Major League Baseball's health and safety protocols. The 2020 operations manual prohibits fighting and instigating fighting, threatening "severe discipline consistent with past precedent." Players from both sides pushed and shoved on Sunday, but no punches were visible on television replay.
Cintrón was suspended for "his role in inciting and escalating the conflict between the two clubs," according to Major League Baseball's announcement.After a disastrous weekend in Oakland. Houston Chronicle columnists Jerome Solomon and Brian T. Smith discuss the state of the Astros, how they can get out of their funk and the thin margin for error manager Dusty Baker and his team have these days.Video: Houston Chronicle
Last month, Dodgers reliever Joe Kelly received an eight-game ban for throwing at Carlos Correa and Alex Bregman and taunting the Astros as he exited the field. Baker received a fine for that incident, too, because his players left the bench and disobeyed the league's COVID-19 protocols.
Baker was ejected a half-inning before Sunday's brawl occurred. Cintrón was not made available to reporters despite numerous requests. Laureano told reporters that Cintrón insulted his mother during their argument, provoking him to run toward the dugout.
"Although I never referenced Ramon's mother, my actions were inappropriate," Cintrón said in a statement on Tuesday. "I apologize for my part in Sunday's unfortunate incident. As coaches, we are held to a higher standard and should be an example to the players. Hopefully, other coaches will learn from my mistake so that this never happens again in the future."