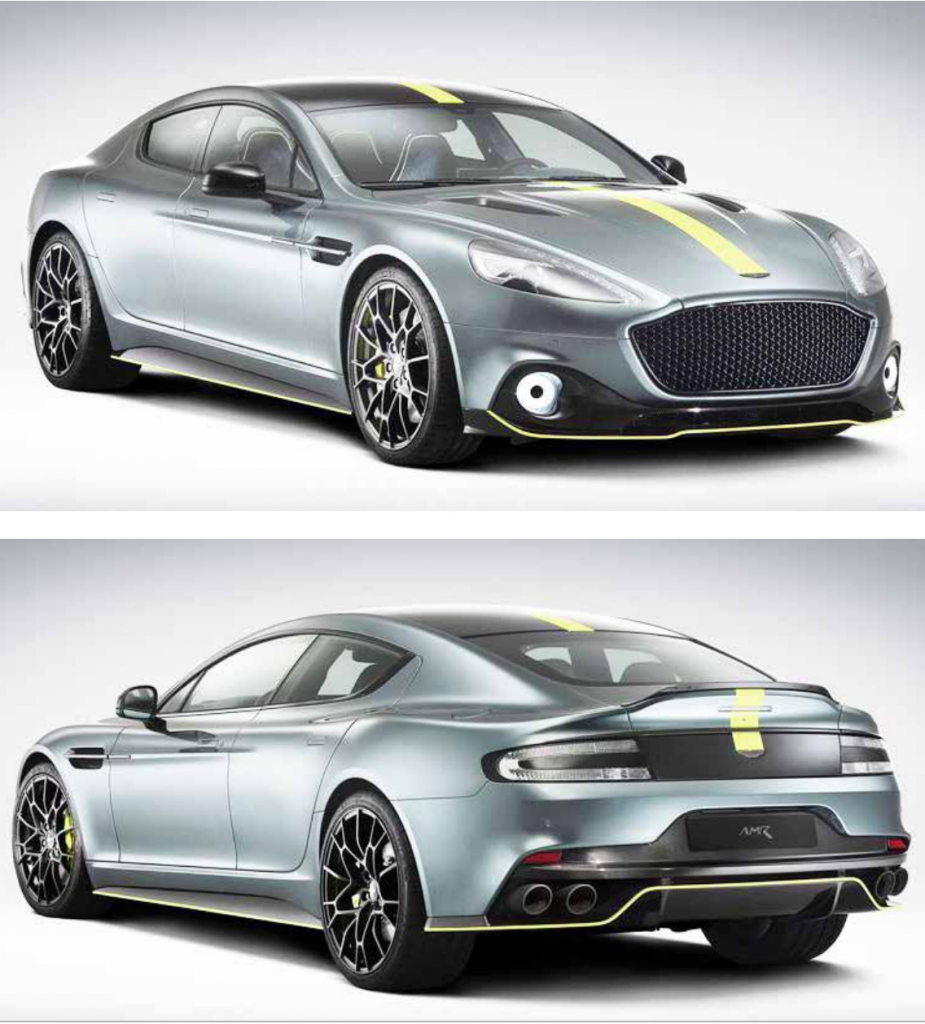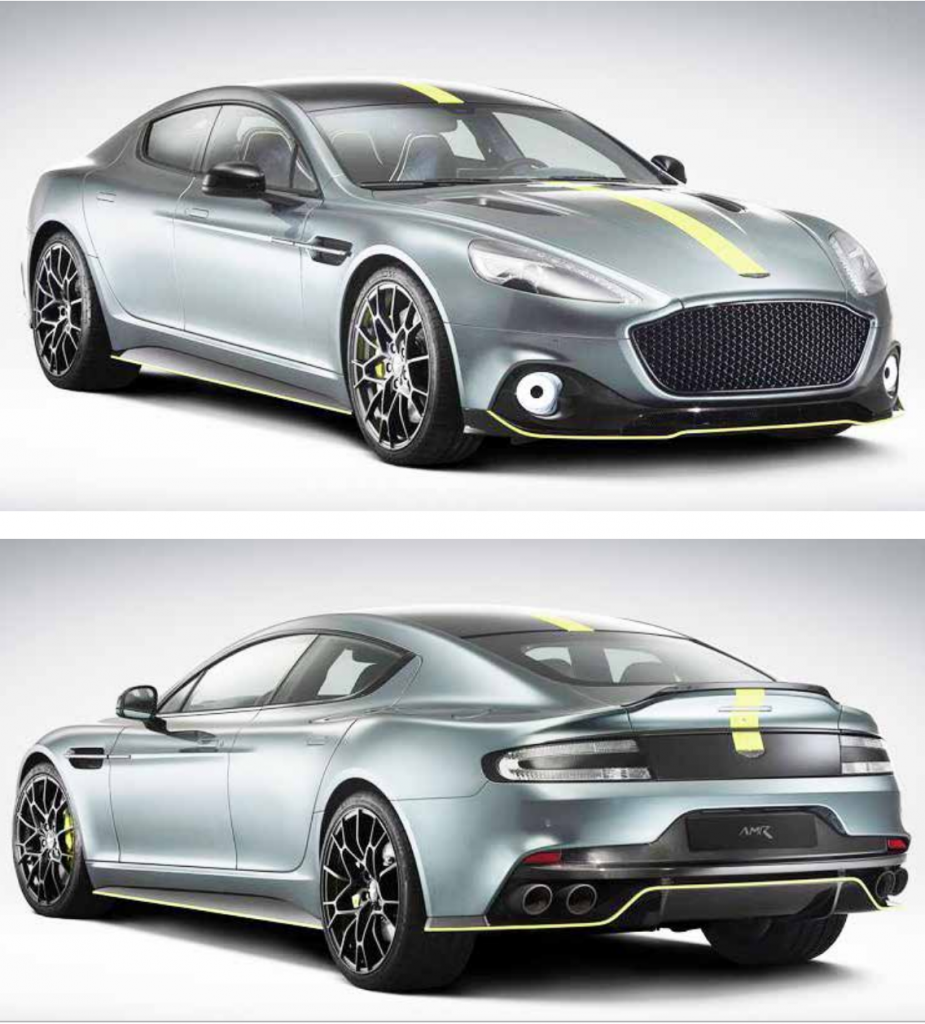 A FOUR-DOOR WORTHY OF A RACING TEAM
Rapide AMR represents the ultimate evolution of a spectacular & versatile sports car.
With enhanced performance, sharper dynamics and more powerful design language, Aston Martin has taken Rapide to new and exciting extremes.
Drawing inspiration from the concept car unveiled to great acclaim at the 2017 Geneva Motor Show, Rapide AMR further enhances this charismatic four-door sports car. Incorporating a comprehensive suite of power, chassis and styling upgrades – plus a new interior treatment.
Official government fuel consumption figures in Litres/100 km (mpg): Urban 19.5 (14.5); Extra urban 9.5 (29.7); Combined 13.2 (21.4); CO2 emissions: 305 g/ km
POWERFUL DESIGN LANGUAGE
The design of the new Rapide AMR has changed little from the concept that was shown at the Geneva Motor Show in 2017, with a large and aggressive front grille that is reminiscent of the extreme track-only Vantage AMR Pro. Meanwhile the circular daytime running lights recall the recent Zagato models.
STANDARD & SILHOUETTE SCHEMES
Rapide AMR is available in three different design schemes.
The Standard and Silhouette schemes offer four colours – Mariana Blue, Scintilla Silver, Lightning Silver and Onyx Black – with the Standard scheme adding AMR Lime accents to the splitter, sills and rear diffuser. The Silhouette scheme eschews the Lime accents and instead adds a fulllength contrasting stripe in China Grey or Clubsport White.
SIGNATURE SCHEME
The Signature scheme matches Stirling Green paint with Lime accents and a Lime stripe for the definitive AMR look. This draws the closest visual link to the Aston Martin Racing team and the liveries of its race cars.
EVERY INCH A SPORTS CAR
At the heart of the Rapide AMR is a naturally aspirated drivetrain that draws much of its technology and character from the potent Aston Martin Vantage GT12.
Larger inlet manifolds with tuned length dual inlet runners enhance the airflow into the 6.0-litre V12 engine and, combined with new engine and gearbox calibration, this results in an increase in power.
BUILT FOR SPEED
The legendary V12 now puts out 603PS and 630NM of torque, while a new quad exhaust ensures a raucous sound befitting of the AMR badge.
HARNESSING THE POWER
To help launch from 0-60mph in just 4.2 seconds (0-100km/h in 4.4 seconds), the Rapide AMR has 21-inch wheels – a first for any Aston Martin – paired with ultra-high performance Michelin Super Sport tyres. The large, forged wheels have a multi spoke design that is not only very stiff but also aids brake cooling.
AGILE & DYNAMIC
Rapide AMR's suspension has also received considerable attention. The new Rapide AMR rides 10mm lower than a Rapide S and although the three stage adaptive dampers remain, they have been thoroughly reengineered to create a car that is more focused, agile and dynamic.
Much of this development work has been completed at the AMR Performance Centre at the Nürburgring.