As Biden takes control of the border with the end of Title 42, Congress is absent on immigration reform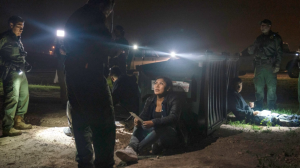 The Biden administration is about to shift how migration is handled at the U.S. borders because — once again — Americans have no meaningful immigration legislation from Congress.
Next week the administration will stop using Title 42, the health law imposed during the coronavirus pandemic to control migration at the U.S.-Mexico border. In its place, the administration will revert to Title 8, the nation's immigration law.
Meanwhile, little is expected from a divided Congress, beyond legislation focused on enforcement and meant more for what was happening on the border a decade ago.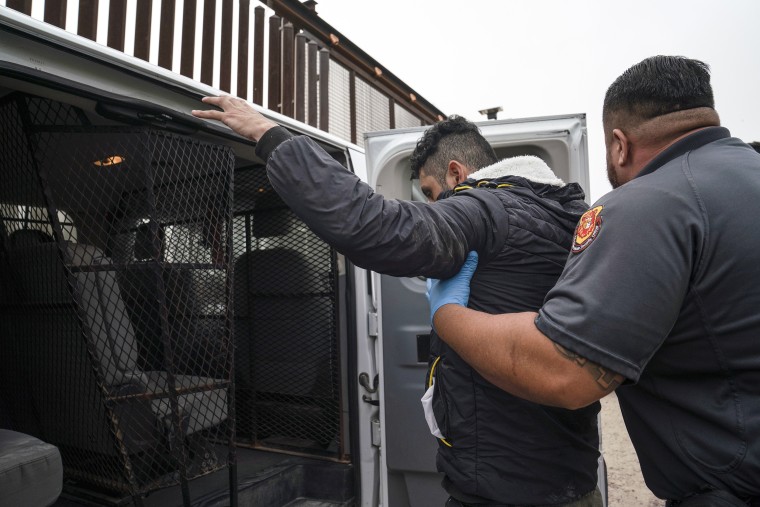 "Congress makes the laws, and they deserve some of the blame here. I don't expect much from them at this point based on what we've seen for the last two decades," said David Bier, the associate director of immigration studies at the Cato Institute, a libertarian think tank.
President Joe Biden has been readying for the shift with other tools, including setting up processing centers in Guatemala and Colombia where people can apply for asylum before they come to the southern border. The administration also is requiring people to use a computer app to make appointments to request entry. It has turned to U.S. sponsors and focused on reuniting families, provided humanitarian parole to some fleeing Haiti and Latin America and forged agreements with other countries, including Mexico.
"They are relying a little more on processing or allowing people to apply for some form of asylum or humanitarian parole before people get to the border," said Theresa Cardinal Brown, a senior adviser for immigration and border policy at the Bipartisan Policy Center, a Washington think tank. "The past administration wouldn't have done that. It would have just tried to prevent asylum."
There is a collective breath-holding at the moment about what will follow once Title 42 disappears. What is certain is that politicians will use it as a talking point to cast blame as the transition happens.
But absent any congressional action for decades, immigration policy has largely fallen to the executive branch, leading to inconsistent crisis response policies. Aspects of such policies often are litigated in courts, making them temporary.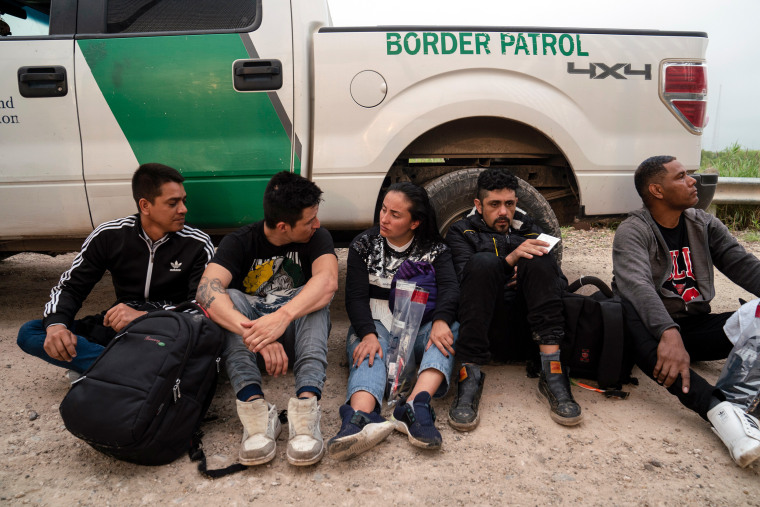 Congress has focused mainly on enforcement, which fails to deal with the fact that the current system of deterrence, designed to stop single adults from Mexico crossing the border illegally, wasn't built for the wave of asylum-seekers arriving at the border from throughout the world, Cardinal Brown said.
"You can't rely just on deterrence. You can't rely on messaging. It's got to be a fulsome strategy here, and I think what we've had for too long is this debate over shut it all down and just stop people from coming in … or everybody deserves a chance to ask and our system can't. Neither of those is the right answer. It has to be somewhere in between all those things," she said.
The number of people crossing initially dropped when Title 42 was rolled out. But when it was launched, people had stopped moving globally because of the pandemic, and there were few jobs to be had in the U.S. with everything closed, said Edward Alden, a senior fellow at the Council on Foreign Relations. Within three months, U.S. border arrivals and arrests had returned to pre-Title 42 levels, he said.
More expulsions — and more repeated border crossings
"We had a whole new set of problems at the border that we haven't seen since before the Great Recession, and those are people repeatedly crossing and getting caught under Title 42 and being returned to Mexico and then trying again," Alden said.
The problem has been that, unlike Title 8, the regular immigration law, Title 42 doesn't punish people who repeatedly cross the border.
As a result, more people who have been turned away have crossed again, particularly single adults. In 2019, about 20% of single adults from Mexico and the Northern Triangle had been arrested previously. Under Title 42, nearly half were, according to an analysis Bier published in December.
The number who were detected entering the country illegally but weren't arrested — known as "gotaways" — grew from 12,500 a month in 2019 to more than 50,000 a month last year, Bier found.
"Title 42 basically prohibits people from requesting asylum in the United States. That's the teeth of the policy," Bier said. But because Title 42 blocked people from applying legally to enter the country at ports of entry, the only way to get in was to try to bypass Border Patrol and sneak in. It also didn't deter those who never intended to seek asylum, he said.
"From a security perspective, it got all the incentives backwards. It created a situation where we've never seen this much evasion at the border in the last two decades," he said.
According to Bier's analysis of border data, 91% of the people expelled in October were single adults from Mexico and the Northern Triangle countries of Mexico, Honduras and El Salvador.
Bier also found that even though Title 42 targeted those groups, the number of single adults arriving from those countries quadrupled, from an average of 21,000 a month to nearly 80,000 a month.
Some of the most sensational images from the border came in Del Rio, Texas, when hundreds of Haitians were being rounded up by Border Patrol agents on horseback swinging leather reins to force them back across the river. After an outcry, the administration began making exceptions to Title 42 for Haitians, allowing them to request asylum at ports of entry, as had been allowed pre-Title 42.
"When we started to hand out more exceptions to Title 42 at ports of entry for Haitians, the number crossing illegally went way down. We went from 99% [Haitians] crossing illegally to 99% entering legally in an orderly manner," Bier said. "That's a huge change from a few months prior, when we had the Del Rio fiasco."
No 'consistent' policies
As with Haitians, the administration has also made exceptions to Title 42 for Venezuelans, Cubans and Nicaraguans, allowing up to 30,000 people a month from the four countries to apply for humanitarian parole, which allows them to work in the U.S. for two years.
But a group of Republican states is in court to try to stop the administration from using the parole program for them. If it succeeds and Title 42 is gone, Mexico is likely to stop taking deportees, "and we will see more of them arriving at the border," Cardinal Brown said.
"Maybe the principle is the president shouldn't be able to do this with his parole authority … but I think that's one of the reasons why the tools that different administrations have are not up to the task," she said. With executive branch policies stopped or delayed through court action, it's almost impossible to create policies consistent enough to affect migrant arrivals over a longer period of time, she said.
As the Trump administration did, the Biden administration has been securing "cooperative agreements" with Central and South American countries, exchanging visas for their citizens and helping manage their migration issues — such as helping Colombia with Venezuelan refugees — in exchange for enforcement in places like the treacherous Darien Gap, a geographic region between Colombia and Panama that tens of thousands of migrants cross on treks to the U.S. border.
"What the administration is trying to do is recognize this is a hemispheric issue," Cardinal Brown said, including cooperative agreements similar to those used by Trump but that are "a little larger in ambition."
There are enforcement aspects to the post-Title 42 plan. People who cross the border illegally are ineligible to apply for asylum and are deportable.
With Title 8 in place, anyone trying to re-enter after deportation faces fines and jail time and is ineligible to apply to legally enter for three to 10 years.
'People hate it from both sides'
Alden, of the Council on Foreign Relations, said that given the impossibility of Congress' doing anything that addresses the current immigration flows, the administration has devised "the most serious plan of any administration to try to deal with asylum." But he also said there could well be chaos on the border for months given the backlog of people who want to request asylum.
If there is a sense that things are chaotic at the border, support for tougher border measures go up, but if the administration opens up asylum to whomever wants it, political support disappears, he said.
Republicans don't like the humanitarian parole part and so are challenging it in court, and Democrats dislike the denial of asylum for those who cross illegally, he said.
"I think the Biden administration is trying to walk this line, and it's the only line that has some plausible hope of working," Alden said. "As a result, people hate it from both sides."