AGT Stars Join Forces Noah Guthrie To Join We Three On Tour In Multiple Cities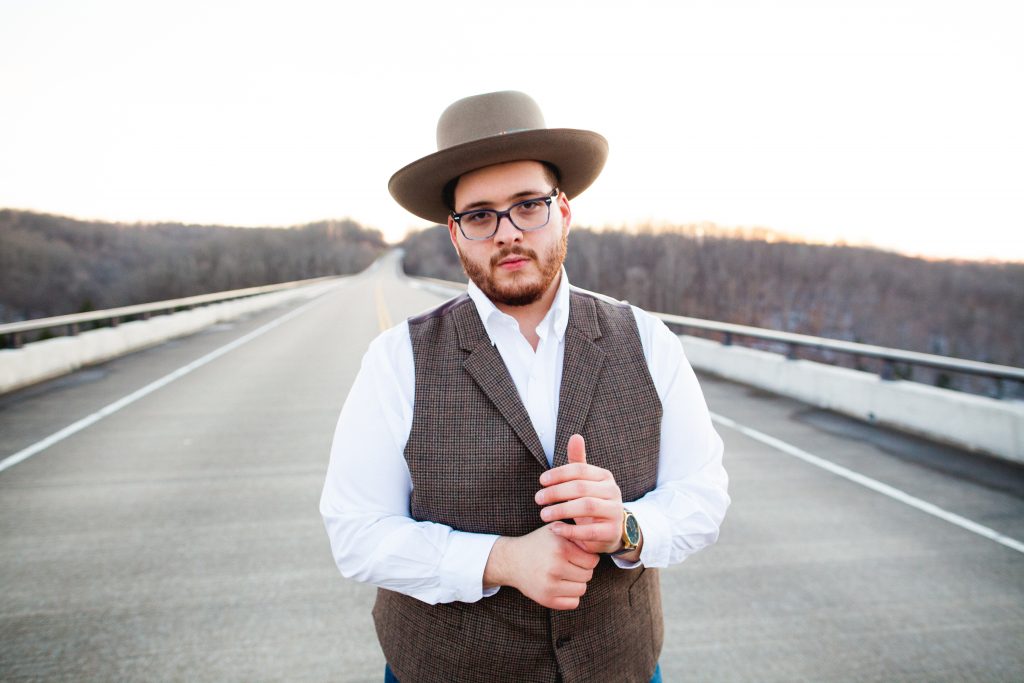 March 29th 2019, (New York, NY) — Pop/rock sibling-trio and America's Got Talent semi-finalists, We Three, add singer-songwriter, former Glee star, and fellow AGT star, Noah Guthrie to the bill for their shows in Houston (4/14), Denver (4/17), Salt Lake (4/19), Phoenix (4/20), Los Angeles (4/23), and San Francisco (4/24).

South Carolina-born and raised, Noah Guthrie is ready to bring his blues-filled, richly textured voice to the stage for the Lifeline Tour. Guthrie's newest album, The Valley, highlights emotional vulnerability and powerful vocals. In addition to his role on Glee, Guthrie has also performed on shows like NBC's Today Show and Tonight Show, Dancing With The Stars, and was a semi-finalist on season 13 of America's Got Talent.

Noah and We Three expressed their mutual admiration for each other, with Noah stating
"I'm so excited to play a few shows with We Three! They are so talented and such awesome people. It will be fun to have a little reunion after our time on AGT. I can't wait to get on the road with them!". We Three added "Noah has a head-turning voice and we're thrilled to have him join us on the Lifeline tour!".

The Oregon-raised siblings Joshua (piano/drums), Bethany (bass), and Manny (guitar) announced The "Lifeline" Tour last month in an exclusive with Billboard.

As Bethany Blanchard told Taylor Weatherby at Billboard: "To do this tour is literally a dream come true. It's what we have always wanted, and for us to be able to actually meet our fans and share our very special show is so exciting."

The tour will feature a one-of-a-kind augmented reality poster, developed by world-renowned IT-artist and creator of AR.Gallery, Jonmar. All posters will be encrypted with a QR code that when scanned with a smartphone through the AR.Gallery App (available in Apple App Store and Google Play Store, or via a link on the band's website) will bring the poster to life and transport the viewer into We Three's "alternate world", where the band will be in conversation about their tour and offering the sounds of exclusive unreleased music.

Through all 33 dates, We Three will be showcasing music from their debut album, We Three (2018). Comprised of 12 original songs, four of which were performed during their successful run on NBC's hit show, America's Got Talent, the album enjoys tens of millions of streams on all platforms. Be sure to find tour dates near you!
The "Lifeline" Tour Dates
(Noah Guthrie Dates In Bold)

March 28 — Chicago, IL @ Subterrean
March 30 — Nashville, TN @ The Cowan
March 31 — Atlanta, GA @ Variety Playhouse
April 3 — Fort Lauderdale, FL @ Parker Playhouse
April 4 — Clearwater, FL @ Capitol Theatre
April 6 — Orlando, FL @ Plaza Live
April 7 — Ponte Vedra Beach, FL @ Ponte Vedra Concert Hall
April 9 — Saint Louis, MO @ The Ready Room
April 11 — Kansas City, MO @ Madrid Theatre & Cafe
April 12 — Dallas, TX @ Canton Hall
April 14 — Houston, TX @ House Of Blues Bronze Peacock
April 17 — Denver, CO @ Marquis Theater
April 19 — Salt Lake City, UT @ The State Room
April 20 — Phoenix, AZ @ Crescent Ballroom
April 23 — Los Angeles, CA @ The Fonda Theatre
April 24 — San Francisco, CA @ Great American Music Hall
April 27 — Portland, OR, @ TBD
April 28 — Seattle, WA @ Neptune Theatre

Get tickets here: https://wethreemusic.com/tour

STAY IN TOUCH ON SOCIALS