5 shark attacks were reported near Long Island over 2 day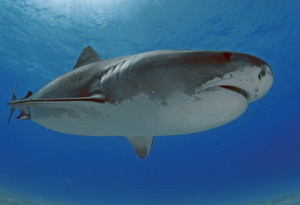 Five shark attacks were reported over the July Fourth holiday off the coast of Long Island — only a few less than were reported in New York state in all of last year.
Four of the reported bites have been confirmed by New York officials to be from sharks, and none of them were fatal.
On Monday, two 15-year-olds were injured in separate incidents: a girl at Robert Moses Beach who could not identify to officials exactly what bit her, and a few hours later a boy at Kismet Beach, located a few miles away, who was bitten by a shark while surfing. Three more people experienced shark bites on Tuesday: a 47-year-old man near Quoque Village Beach, a 49-year-old man at Fire Island Pines, and a woman at Cherry Grove.
That many shark attacks in just two days was significant compared to last year's total. In all of 2022, there were only eight shark attacks reported in New York, according to the University of Florida's International Shark Attack File. That number was record-setting for the state, which prior to last year had had only 12 total reported unprovoked bites.
Sharks attacks off the coast of New York are rising as the predators make a major comeback to the nearby waters. Researchers have said the increase in shark sightings and attacks are in part due to successful conservation efforts, as well as cleaner and warmer waters and an increase in the fish sharks prey on.
Most of shark bites in Long Island last year were likely from sand tiger sharks that were brought close to shore while hunting baitfish, according to Gavin Naylor, the program director of the International Shark Attack File.
New York state officials have ramped up efforts to monitor shark sightings off the coast. A drone patrol flying near Robert Moses Beach on Tuesday spotted around 50 sharks nearby, causing the beach to be closed for about an hour and a half until it was deemed safe for swimming. Long Island Parks Regional Director George Gorman told The New York Post they were sand tiger sharks.
Shark attacks in general remain rare, according to the International Shark Attack File.
Notably, sharks have also been returning to the waters off Southern California. Juvenile great white sharks can frequently be spotted by drones swimming below the surface just 50 feet from shore, sometimes near swimmers. However, researchers say there has not been an uptick in shark attacks in the area.
Source: businessinsider.mx