3rd Annual National Night Out – Pct. 6 Constable Silvia Trevino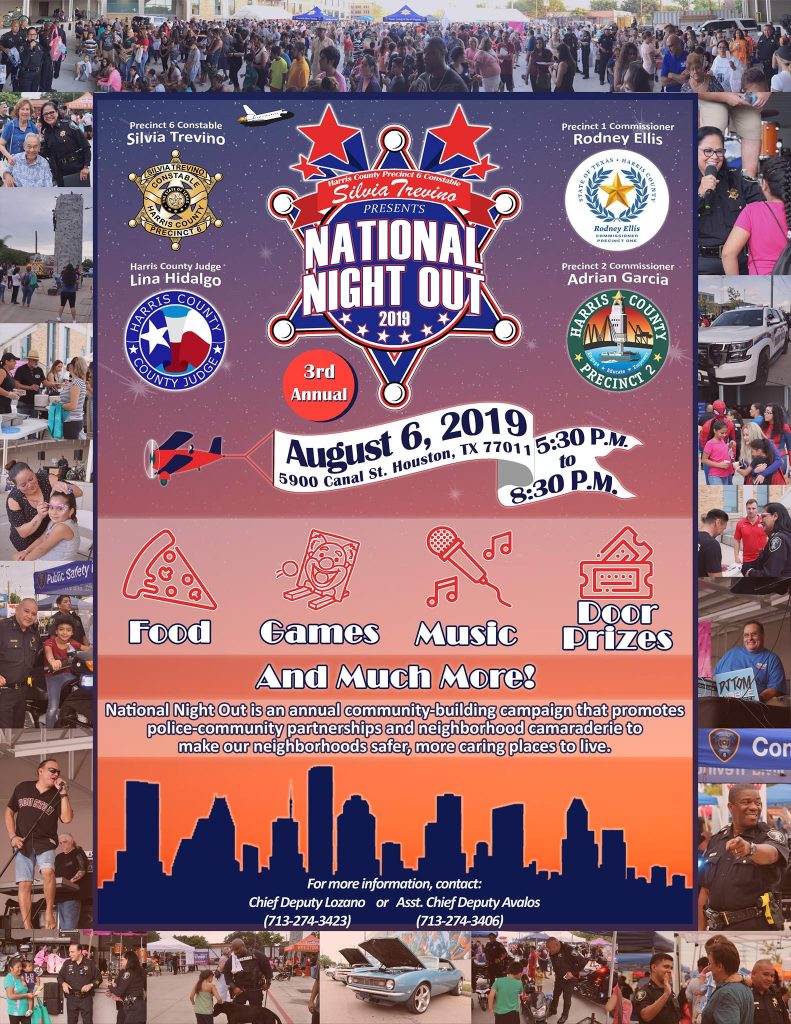 We welcome you to our 3rd annual National Night Out on Tuesday, August 6, 2019, from 5:30 pm – 8:30 pm. Last year's National Night Out was absolutely incredible and this year we have partnered with Harris County Judge Lina Hidalgo, Precinct 1 Commissioner Rodney Ellis, and Precinct 2 Commissioner Adrian Garcia to make the event even bigger and better than ever!
Please join yours truly, Constable Silvia Trevino and our amazing Precinct 6 Team for an evening of FREE food, FREE entertainment, and FREE door prizes! We'll also have surrounding Law Enforcement Emergency Vehicles, Low Riders, live music and much more!
National Night Out is a free annual community-building campaign that promotes police-community partnerships and neighborhood camaraderie to make our neighborhoods safer, more caring places to live. National Night Out enhances the relationship between neighbors and law enforcement while bringing back a true sense of community. Furthermore, it provides a great opportunity to bring police and neighbors together under positive circumstances.
Join us at 5900 Canal Street, Houston, Texas 77011 for a night of fun, food and community building!