3 dead, 1 critical after fight and shooting at Midtown club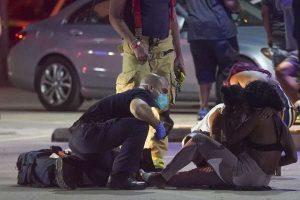 HOUSTON, Texas.- Three men died and one is in critical condition after a shooting Tuesday night at a club in Midtown, police said.
It happened around 9:45 p.m. at DD's Sky Bar, in the 1700 block of Gray Street near Chenevert.
The club was packed for a "mic check" show, a performance with DJs, singers and producers whom the crowd judges.
Police say there was a fight on the second floor of the club, where at least two people pulled out guns and shot into the crowd.
A man named 07 Finesse says he heard shots right before he was set to perform.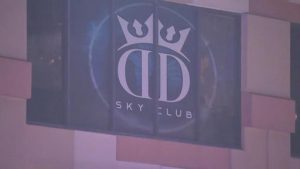 "Seven to 10 gunshots. So we all started ducking down. After the gunshots stopped, we all got up, and I just seen dead bodies just on the ground. I stared one right in the face. Scariest stuff I've ever seen in my life," 07 Finesse said.
When officers arrived, they found four people who had been shot. Three men died at the scene.
The fourth person was rushed to the hospital. He's expected to survive.
Police believe there were at least two shooters, but so far, no arrests have been made.
Officials are checking surveillance video. The shooting remains under investigation.